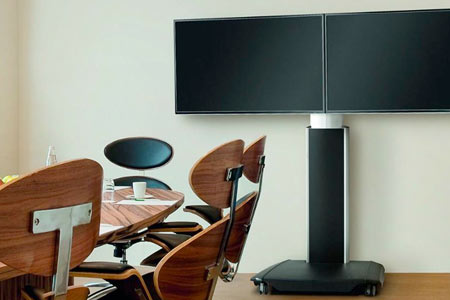 Display brackets, supports and fixing systems
for easy and safe installation
Kiosk offers safe and innovative fixing solutions for audio and video equipment. Systems with an elegant and refined design, which match any space. Suitable for equipment of all brands and sizes, to perfectly harmonize with any situation.
Video wall supports
For the most refined video walls, Kiosk offers a modular support system suitable for any type of large format LCD and LED technology display. Regardless of the number of flat screens or their arrangement, the system is very easy to install and is suitable for quick maintenance.
Videoconferencing furniture
Videoconferencing is a booming mode of communication.
Kiosk offers Vogel's solutions that fit and perfectly with the environment: an elegant and modern design, particularly attentive to the smallest details, modular, capable of supporting one or two monitors, integrating perfectly into any furnishing situation.
Thanks to the integrated castors, the furniture can be easily moved.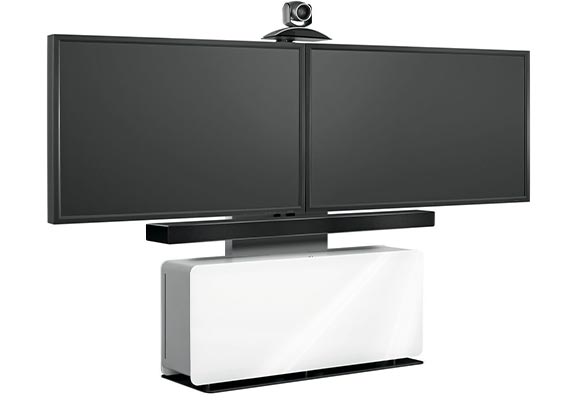 Trolleys and stands for displays
Vogel's solutions for screens match any decor. Special attention is paid to the design and of course the cables do not remain in sight. Sleek carts and flat screen floor stands need to cut a good figure. After use, they can be moved quickly and easily.
Supports for ceiling, wall and desk displays
For those ceiling display applications, Kiosk offers safe mounts of various sizes. Also available in the double-sided configuration, there are different types of brackets suitable for use and very easy to install.

Universal plates for fixing LED displays to the wall, rotatable and tiltable, desk supports, supports for ipads, brackets for single or double-sided displays on the ceiling. Whatever your need for fastening, weight and aesthetics, Kiosk is able to help you.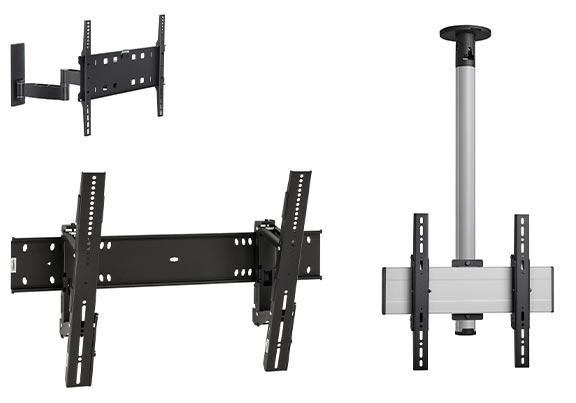 Do not waste time. Set up a call
With more than 20 years of experience in the supply and customization of kiosks and touch screen totems, Kiosk offers a wide range of products suitable for every project. Furthermore, Kiosk supports you with professional services designed to accelerate your return on investment.

Do not waste time. Our experts and consultants are able to support your company on any omnichannel project using touch screen technology.
Arrange a call for an exploratory interview and discover our success stories.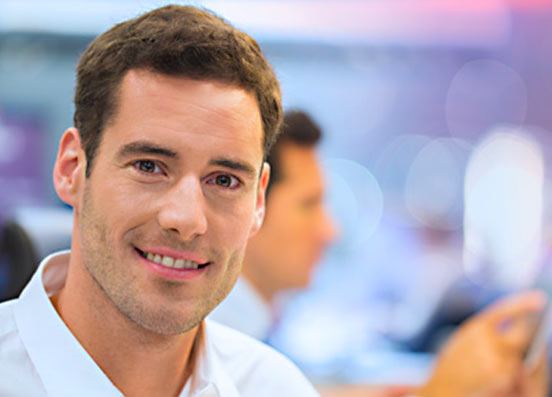 Don't waste time. Fix a call
The Kiosk experience allows you to have the product that best suits your needs.
Thanks to the partnership with the best manufacturers of display fixing solutions, Kiosk is able to offer you the right product for your needs and for your work environment.
Plan your investment correctly with one of our specialists.
Fix a call or request a quote now.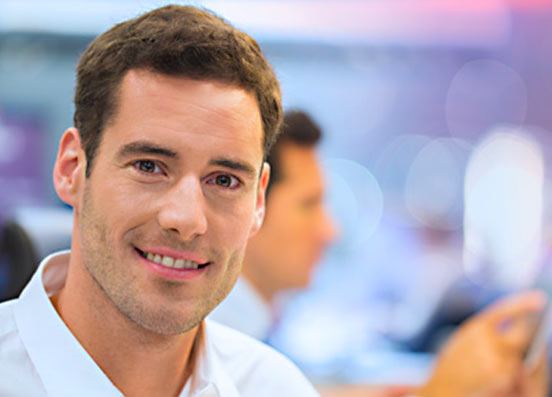 Partner with Kiosk
By becoming our partner, you can ensure successful results for your customers.
Benefit from our skills and our marketing tools to give value to your customers and differentiate your business.
Less risk, less cost and a guarantee to deliver the expected business results to your client.
---
© Kiosk, All rights reserved. The use of this website implies the acceptance of the terms of use and the Privacy Policy.
Kiosk - C.so Borsalino 19/A, 15121 Alessandria. Italy - T. 0039.0131.250.313