Dise
cloud digital signage software that elevates store shopping experiences.
Dise is a simple, powerful and intuitive digital signage software, perfect for elevating shopping experiences in retail stores.
With Dise you can create omnichannel projects on displays or video walls that will help you engage, acquire and retain your customers.
Dise is a cloud digital signage software perfect for dynamic communication in shops, showrooms, flagship stores, banks, hotels, gyms, restaurants, museums, commercial and public service businesses.
The Dise platform seen up close
The Dise System is made up of 4 elements:

DISE CX - the web-based portal, where you can manage and plan your content and create dynamic experiences.
Dise CX Composer - the software for Windows with which to create and manage contents
Dise Server - can be installed locally or used in the Dise cloud, in which to merge files and certify the players that communicate directly with the displays.
Dise Player - the software of the Dise player can be installed on hardware players external to the monitors or integrated into the display itself, if they have the integrated SoC (System On Chip) technology.

In the Dise CLOUD network, the Dise server is also accessible from a browser on windows, iOS and android devices.
In addition to acting as a simple storage, the server will always be in contact with the players who will also send data and statistics, thus establishing a two-way communication, as well as allowing the creation of programming directly from the browser. The Dise solution allows the reproduction of a wide range of elements, from simple images to videos, texts, audio files, RSS feeds and much more.
Content design services: from creation to content management
Content creation
Strategic and creative contribution, format adaptation of pre-existing documents, conversion and publication: this and much more are part of our service.
Schedule management
The creation of the editorial calendar, the digital signage schedule and its online management on the various displays and totems are crucial and important activities.
Advanced Training
Training on the correct use of the tool for independent content management by the customer
Dise CX
Dise CX is the web portal of the Dise platform, where you can manage and schedule your content and create dynamic viewing experiences.
The Dise platform coordinates all parts of the digital signage solution, from player management and file storage to playback statistics and status management.
The Dise CX Portal provides the user interface for the Dise platform. Users can easily and securely access the CX Portal from any browser and device.
You'll get the same intuitive experience on whatever device you're using, thanks to the responsive intelligent interface that scales to fit your device's screen.

Using the CX portal, you can list and manage the player settings and the contents present in it.
The Dise Premium and Dise Lite players that are connected to the CX platform, not only report their operating status, but remain up-to-date with the latest information provided.
Changes are made by users in the CX portal and once posted to players they react accordingly, for example by downloading new content or removing content as required. The players will report the playback information of the logs. The process of installing or replacing a player is simplified and makes its configuration simple and efficient.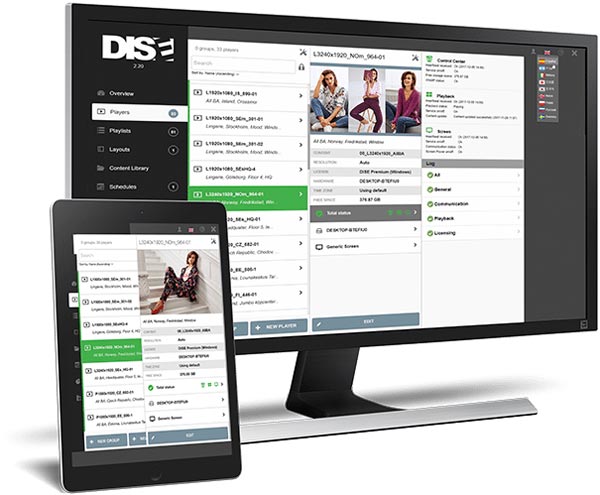 Dise players are configured to play content, in the form of a playlist or layout.
These are managed through the CX portal. You can upload multimedia files such as videos and images from your device and add them to a playlist.
You can add and preview content and web pages directly from the portal and change the order and schedule the content as you wish.
Organize playlists in layouts for multiple levels or zones on the screen.
Users can easily edit the content in various templates uploaded directly from CX Composer to the CX Portal.
Their changes can be viewed immediately. Portal users can be organized into groups for easier management.

More options are available when you log into the portal.
Entire sections of player and content can be separated by brand.
Based on their role in the system, users or user groups can be set up with hierarchical permissions to simplify and verify that only certain people in the organization can modify the content assigned to them.
Dise CX Composer
Dise CX Composer is a creative tool used to design templates, dynamic content and interactive experiences.
Dise Composer is often recognized as the market leader when it comes to high performance content creation. Dise CX Composer is a complement to the Dise CX portal and provides access to tools for creating simple and advanced digital signage installations.

In Composer, you can create and manage multi-layered presentations with dynamic content. Content creators can create content that runs on Dise Premium and Dise Lite players. Presentations can be previewed, then saved and uploaded to the CX portal for distribution to Dise players.

Drag and drop media files into your presentations and organize the content in a timeline. Bring photo feeds, live recordings and video streams to mix with your content. Text objects, tables, tickers (scrolling texts) and clocks are available and customizable.
Add effects, transitions and motions to make everything pop.
Dise templates are also created in Composer and offer a way to make content editable in the CX portal.
The content creator can specify which elements in a presentation can be seen and edited by CX Portal users, such as a header text or a news image. In this case, the header text or news image is displayed in the web interface as an editable field.
This makes it easier for you to organize and authorize the publication of content on your screens.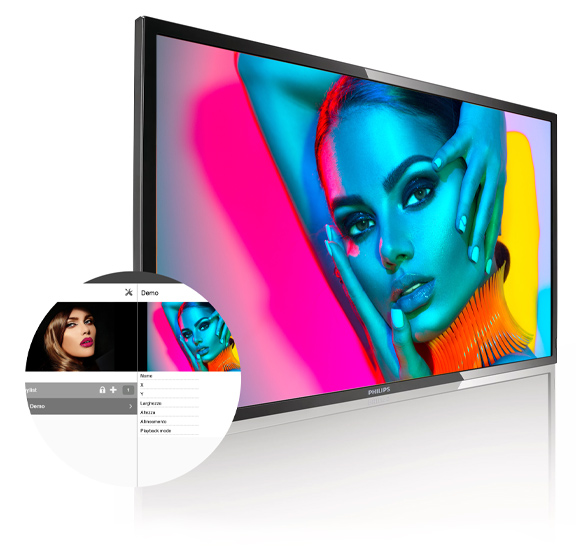 Designing schedules for more than one screen is as simple as it is for single screens, making CX Composer ideal for creating video wall content. With Composer you are able to manage large surfaces with multiple screens and accounts in addition to the physical distance between the screens.
This also allows you to create flawless synchronization.
Make your content dynamic and change based on a schedule or triggered event.
In CX Composer you can set up dynamic data connections to other systems such as RSS or databases, which ensures that content updates take place without the need for manual intervention. Insert live web pages and interactive elements to control playback.

Dise Premium Player
Dise Premium is the most advanced software version for content viewing. Choose Dise Premium when you want a high-performance, feature-rich or interactive solution. So powerful yet so easy to manage through its cloud-based interface. This is the suite of products that will help you create and manage simultaneous, dynamic and reliable digital communications in store.

Dise Lite Player
Dise Lite is a stripped down version of Premium and is really easy to use. With the quick install guide, you'll be ready to view your content in no time.
Dise Lite is suitable for customers who are looking for a simple solution and want to view basic content such as images, text and videos.



Dise Lite Player
Dise Lite offers the advantage of not needing external hardware players, because the contents are reproduced thanks to the technology incorporated in the monitor.
Its installation is very quick and in a few minutes the displays are ready to be viewed.
Dise Lite is suitable for those looking for an affordable solution and need to view simple content such as images, text and videos.
Dise Lite is the lightweight SoC player for basic signage content. Lite works directly on the device without the need for an external PC.
The goal here is to make simpler installations, where ease of installation and use is important. Lite is registered and connected to the Dise platform and managed through the Dise CX Portal. Just like with the Premium version, the Lite player connects to the platform and the content is downloaded locally, making sure that playback is stable in the event of a network outage problem.

The software is installed via the integrated on-screen signage platform.
Lite registration is very easy thanks to the discovery function, which allows the player and the server to find each other.
You can also use Lite to program and control the power management schedule of connected displays.
This is great for retail installations where screens need to be turned off outside opening hours.
Lite is available for select platforms, notably Samsung SSSP (3+) and LG WebOS (2.0+), Philips CMD and many more.

Quick Setup
In the absence of a PC (player), all you have to do is connect your Smart Display to the Internet, enter the Dise activation code and you will be ready to activate your communication.

Local playback
The display (monitor) requires only power and an internet connection and you are ready to start viewing your content. In case of interruption of the Internet connection, the player will continue without interruption to execute the pre-programmed schedules.

Slim, elegant and stylish design
SoC displays have a very thin thickness and are designed to fit perfectly and discreetly in your work environment, plus they can be easily placed in tight spaces.

Simple management
Content can be managed using the Cloud Dise CX and you can create advanced content using the powerful Dise CX Composer application. The management features are very simple because the cloud user interface allows remote monitoring and diagnosis from any device connected to the Internet with a web browser (PC, tablet, etc.).
Dise Premium
Dise Premium is the player (playback software) recommended for high performance and content rich installations.
It is characterized by ease of use and, at the same time, the ability to manage advanced content.
You can choose Premium for large video walls, single screens, 4K video, dynamic and web content.
It is scalable and you can run it on a variety of hardware, depending on the performance you need.

Premium is registered and connected to the Dise CX platform and managed through the Dise CX portal.
You can also create advanced content for Premium with the Dise CX Composer tool. The player connects to the CX platform and the content is downloaded locally, making sure that playback is stable in case of network outage problems.

The installation package for Premium is downloaded from the CX portal.
The installation of Premium is a very simple one thanks to the search function, which allows the player and the server to find each other.
Starting a large number of cloned Premium players for larger installations is not a problem and is part of the simplified installation process.
Also with Dise Premium you can program and control the energy saving schedule of connected displays or switch to sleep mode.
This is great for retail installations where screens are supposed to be turned off outside opening hours.
Premium is available for the Windows platform.


Flexible and easy to manage
Manage content via the Dise web user interface or via the powerful Dise editor.

Content from external data sources
Text information can be dynamically updated during playback. Correct times, arrivals, departures and times are displayed and updated instantly.

Local playback
In case of network interruption, the player will continue without interruption to reproduce the pre-programmed schedules. The status and statistics will be loaded when a connection is available again.

Seamless updates
The player can receive the contents in the background and replace them with the existing ones without the playback being interrupted.

Status and statistics
Status and playback statistics are continuously reported to the server during playback, thus providing a complete overview of the system and evidence that the content was viewed at a given time on a given day.

Advantages
Personalized communication
Single scenario management allows retailers to customize communication to stay relevant in every situation.
Campaign planning
Optimize the user experience on every touchpoint in-store by adapting campaigns to seasons, regions or any other parameter relevant to your business.
Data-driven experiences
The integration of APIs with external systems facilitates the creation of dynamic, data-driven and consistent communications at the point of sale.
Do not waste time. Set up a call
Customers are looking for updated and consistent communications on different channels ..
Don't make them wait. The transformation is already underway.
Talk to one of our product experts: set up a call and discover Dise in detail.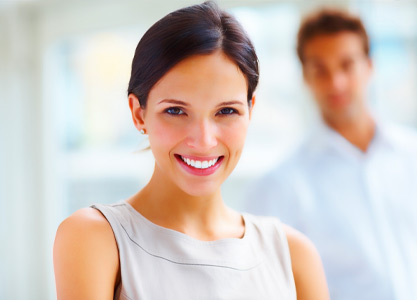 Do not waste time. Fix a call
Customers are looking for updated and consistent communications on different channels ..
Don't make them wait. The transformation is already underway.
Talk to one of our product experts: set up a call and discover Dise in detail.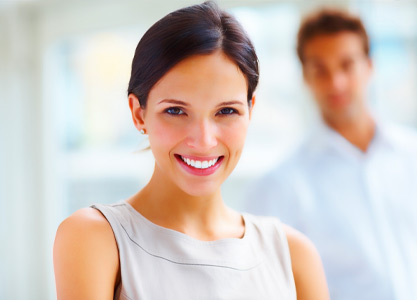 Partner with Kiosk
By becoming our partner, you can ensure successful results for your customers.
Benefit from our skills and our marketing tools to give value to your customers and differentiate your business.
Less risk, less cost and a guarantee to deliver the expected business results to your client.
---
© Kiosk, All rights reserved. The use of this website implies the acceptance of the terms of use and the Privacy Policy.
Kiosk - C.so Borsalino 19/A, 15121 Alessandria. Italy - T. 0039.0131.250.313