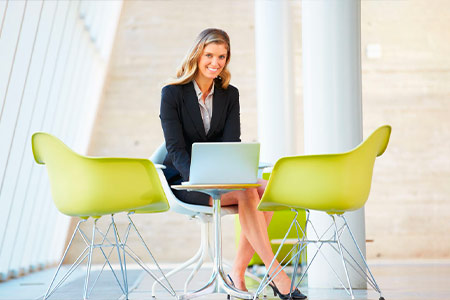 Lavorare in Kiosk
Submit your CV for your career at Kiosk
Those who work here always love to do new things, with a common denominator: to create valuable digital solutions that fully satisfy the user's experience. Competence and ethics are key to building successful teams. And when talented people get along well, they always produce something good.
Our commitment is to have the right people, with the right skills, on the right projects.

Here, innovation is constant: new solutions, new application scenarios and new challenges are our bread. And we like all of this.
In Kiosk we believe in many things, but collaboration and the propensity for quality are important.
We gather talent from various disciplines, but who love their work and love doing it well. .

We really believe in creative momentum and never be satisfied with the goals achieved.
This is why we are able to offer always winning solutions, from a technical, marketing and interactive communication point of view.

OPEN POSITIONS



1 Programmer
Applicants must have at least 3 years of experience in companies or agencies and knowledge of:
C #, VB.NET, ASP.NET
PHP, MySQL
CSS, HTML, Javascript, AJAX
Wordpress
The candidate must also have the following requirements:
experience in translating mockups and wireframes into flexible and usable code templates
very good knowledge of cross-browser / cross-platform compatibility issues
adherence to web standards and best practices
motivation and multitasking skills
excellent teamwork skills
scrupulousness in defining and respecting deadlines
very good knowledge of the English language
attention to detail, both on the design side and on the code side
ability to communicate with third party customers and suppliers
It would be great if it also had:
knowledge of other frameworks and languages, in particular iOS, Facebook Apps.
If you think you're our type, send your resume to a href="mailto:info@kioskdigital.it">info@kioskdigital.it
5 Commercial Agents
The candidate will be responsible for the development of new customers, the management and consolidation of customers already active in the area of ​​competence.
The main tasks concern the acquisition of new customers, consultancy with high added value, the analysis of the needs relating to our services and our hardware / software solutions, the elaboration of offers and commercial negotiations.
The opportunity is to enter a young and dynamic context, a path of secure professional growth and a remuneration package of certain interest and partly linked to the sales objectives.
Markets: corporate, pharmaceutical, hospital, retail
Requirements
Experience in sales / consulting in the field of hardware and software solutions
Interest in ICT products and solutions
In-depth technical knowledge
Ambition, resourcefulness
Excellent interpersonal and communication skills
Negotiation propensity
Propensity to improve and refine one's skills and results
Professional ethics
Excellent knowledge of the area
Excellent organizational skills, strong determination in achieving goals
Self-employed
Equipped with Ipad
The availability of a customer portfolio acquired in previous work experiences is a preferential requirement.
If you think you're our type, send your resume to
info@kioskdigital.it
Partner with Kiosk
By becoming our partner, you can ensure successful results for your customers.
Benefit from our skills and our marketing tools to give value to your customers and differentiate your business.
Less risk, less cost and a guarantee to deliver the expected business results to your client.
---
© Kiosk, All rights reserved. The use of this website implies the acceptance of the terms of use and the Privacy Policy.
Kiosk - C.so Borsalino 19/A, 15121 Alessandria. Italy - T. 0039.0131.250.313