When we take a closer look at the value of customer experience (CX) and how digital signage can contribute to it, many cases come to mind: some successful ones that determined its value and reason to emulate, others, well, not exactly.
In fact, who hasn't happened to be in a shop or see digital shop windows or video walls with a NO SIGNAL message instead of the expected product advertising? Certainly many of us. And to think that digital signage has spread precisely because of its ability to bring communication where it is needed and where decisions are made.
Yet, despite its intrinsic characteristic, we are witnessing unpleasant situations due to bad implementation, which in some cases translate into lost visibility and sales opportunities, in other cases in a lack of service to the public.
We do not neglect the customer experience
Information and communication are fundamental elements in the current scenario, since we live in the information era in real time, with customers who are ever faster in making decisions and who now expect an always-on service, made up of ready information to use and therefore always functioning systems.
Without a shadow of a doubt, running into a blocked display or showing obsolete or unusable information impacts on the customer experience. However, it is necessary to orchestrate everything well and correctly map the various usage scenarios, not only in terms of content and target audience, but also possible technical problems.
Hardware, software and content must travel together. And maintenance, when needed, must be quick and decisive as soon as possible. Unfortunately, it must be said that not all digital signage software work in the same way: of course, allowing the publication of content, remotely, to allow the programmed execution of the same on the network of connected players, but it is how they do it and how well they do which often reveals gaps.
Experience and strategy are essential
The value generated by a network of digital signage displays and totems is considerable and widely demonstrated by market research.
However, it is not enough to place displays if there is no correct direction. And good direction is not enough if the devices and the software adopted do not offer flexibility and functionalities suitable for facilitating content updating staff.
Orchestrating it all is not easy, but improvisation or inexperience can sometimes play tricks.
A software like Dise can make a difference in these cases and really save you a lot of trouble. Not for nothing is it the program for the management of displays in retail preferred by global brands.
Its ability to manage multiple displays located practically anywhere, with its advanced features, make it a highly reliable solution and therefore a reason for preference.
Dise requires a very small economic investment, and in return ensures results that are completely different from other applications.
Many important companies and brands use the Dise platform as digital signage software for its publishing and schedule management features.
Dise is also perfect for digital signage monitors with Android System-on-Chip.
To return to the previous point, if you are looking for a professional software that does not show the blue NO SIGNAL message when there is no connection, then Dise is the right solution for you.
Why good digital signage is effective for business
Better CX generates a more loyal customer, reduces retention costs and reduces the churn rate. It also induces people to speak well of the brand, creating ambassadors among customers. All of this has a positive impact on Marketing KPIs.
Therefore it is very important that digital signage, seen as a touchpoint of the omnichannel customer journey , is configured to work continuously if possible.
Do not waste time. Schedule a live demo.

Find out how Kiosk Dise allows you to create engagements and brand relationships with your fans and consumers.

Book a live demo and find out in detail.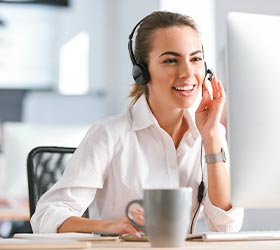 Would you like to know more?
Find out how Kiosk Dise allows you to create engagements and brand relationships with your fans and consumers.
Talk to our account and evaluate our proposal.