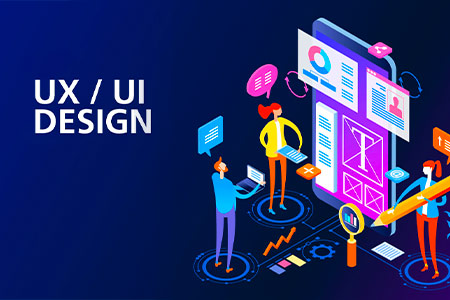 UX / UI Design
We design digital interfaces for consistent multichannel experiences
We have been designing user interfaces since digital became the main channel for interacting and performing operations. Many companies are investing millions of euros to make it easier and more pleasant to carry out increasingly complex and sophisticated operations and functions.
For some of these it is the way to differentiate themselves and emerge from the competition. This is our job. And we like to do this.

It is estimated that good usability can improve customer satisfaction by 40%. This is why we put the user, and not the system, at the center of the process. We use a user-centered design approach, incorporating user-specific elements from the very beginning of the design process: habits, culture, needs and habits and everything needed to correctly map the usage scenarios of the our interactive touch screen kiosks.
The result is the definition of a key metric for the creation of useful and usable applications, with a benefit for our customers in terms of profitability, since better usability is synonymous with customer retention and reduction of support and service costs.
We embrace different technologies and platforms
Kiosk specializes in the design of interactive user interfaces.s
We design interactive interfaces for digital experiences on large totems and touch screen devices, websites, mobile applications.
Our skills include preliminary assessments, information architecture, graphic design and interaction design, interaction prototypes, user interface guideline and software specifications.
Let's explore the strategic role of interaction design in everyday things.

In doing this, a dedicated team is attentive to human behavior and thinks about the product or service in a holistic way, to find the right tone for the experience you want to offer.
We are careful to find the right balance between aesthetics, technology and design to achieve the specific goal of our customer.
Web design
When it comes to designing or redesigning a website, it's easy to get stuck on the aesthetic. A website that works is the skilful result of a mix of ingredients capable of satisfying the expected buyer personas.
It is not something that can be improvised, and it is not enough to pay attention to the aesthetic aspect, or to what is seen online on other sites.

Today, more than ever, it is essential to take correct design steps based on data analysis and possibly review the choices made to obtain business results.

A site that works is designed for usability, ease of use, user experience (UX) and carefully evaluates whether and how pleasant it is to interact with it.
Not a design as an end in itself, but Human Centered Design.

According to Amazon Web Services, 88% of visitors to a website are less likely to return after a bad experience. And how to blame them? We have all experienced it.
We have also written a detailed workbook on this point.
Find out more about our web design service ›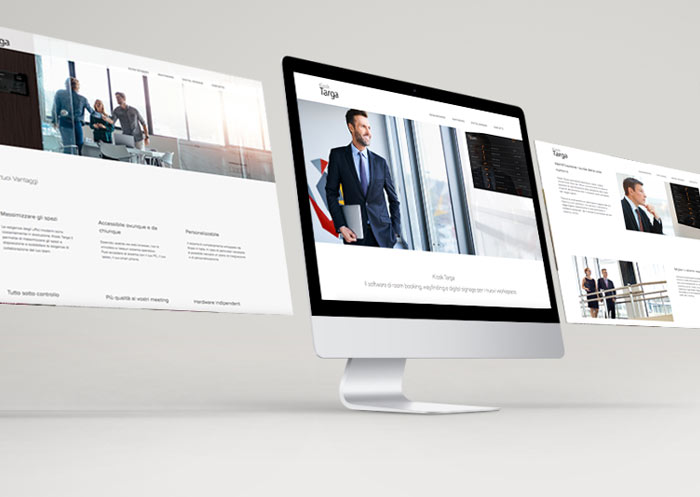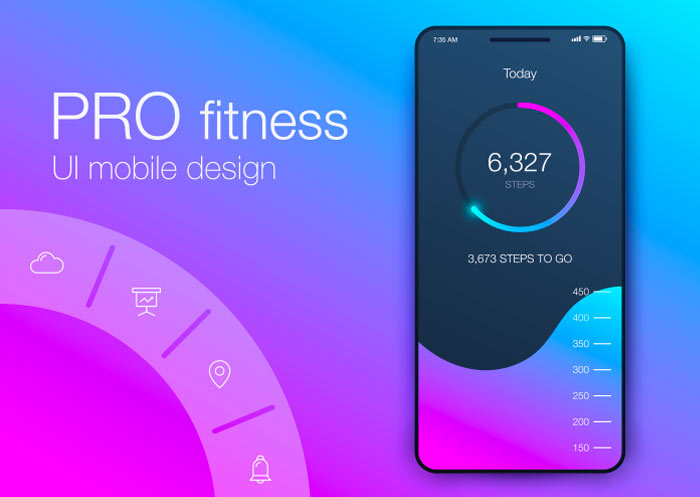 App development
We develop apps for iOS and Android, but also professional web apps tailored to your company.
Native, intuitive and easy to use apps, or web apps designed to make your business more performing, efficient and mobile.
Our development methodology is made up of these steps:

Research and Analysis
Definition of the mobile strategy
Interface design
Development
Project Management
Quality test
Deploy
Maintenence
Tipi di app
"Static" apps
These are applications with rarely updated content, via the Apple Store.

"Dynamic" apps
These apps allows you to consult dynamically updated content via the web.

Applications managed by CMS.
Other than the design and development of the app, we also provide the customer with a back office system with which to manage the contents of the application in full autonomy.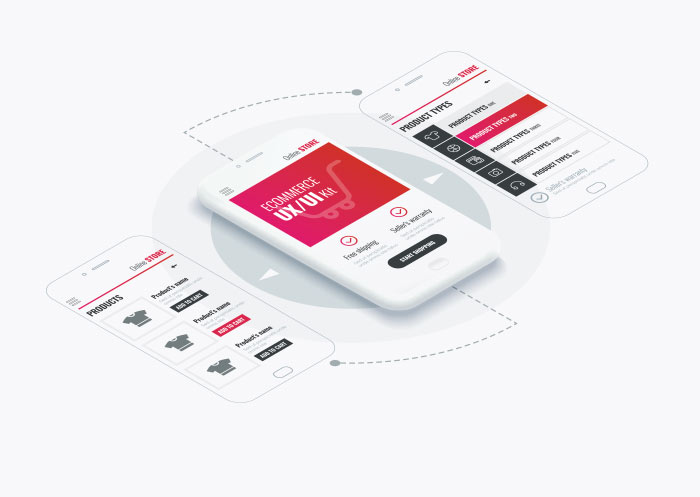 Other areas of application
User experience redesign
Interfaces for touch devices
App and web app
Business-to-business websites
Business-to-consumer websites
E-commerce
Newsletter design, landing page
Talk to our account
Our app development team is ready to support your company in app development projects for Ios and Android.
Talk to one of our account specialists and find out how we can help you.
Set up a call.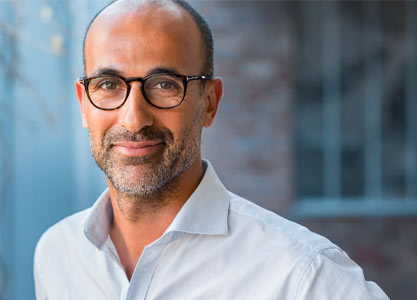 Talk to our account
Our app development team is ready to support your company in app development projects for Ios and Android.
Talk to one of our account specialists and find out how we can help you.
Fix a call.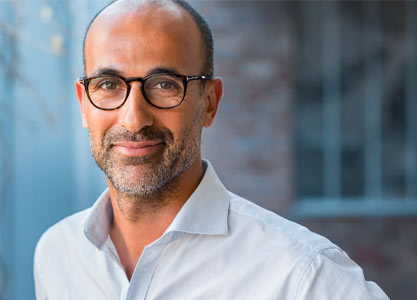 Insights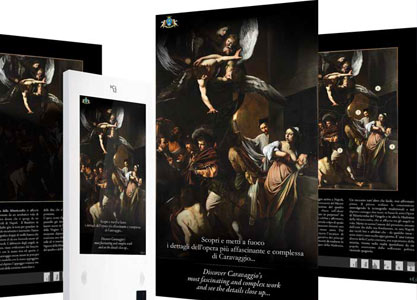 Pio Monte della Misericordia - Napoli


Consultation and payment user interface on large format multimedia totem.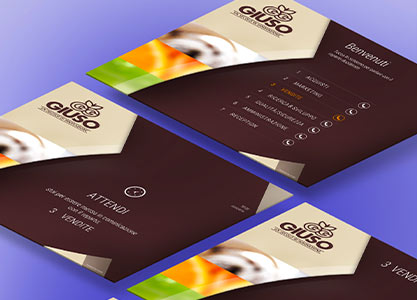 Giuso


Custom user interface design for video concierge system using outdoor touchscreen totems.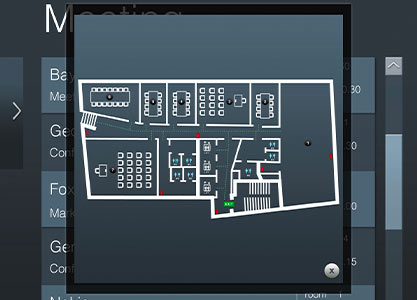 Blend Tower - Milano


Welcome system with wayfinding on touchscreen totem for identifying meeting rooms.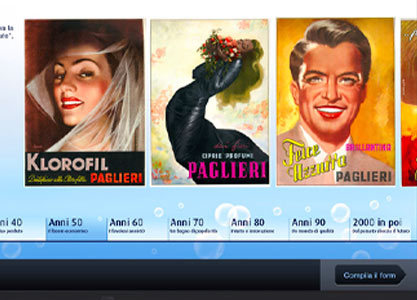 Paglieri


User interface and "Universo Paglieri" application for showrooms.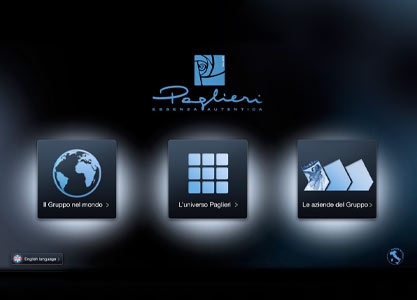 Paglieri


UX / UI for consulting the Paglieri product universe.




Alxte


UX / UI and app development.



Partner with Kiosk
By becoming our partner, you can ensure successful results for your customers.
Benefit from our skills and our marketing tools to give value to your customers and differentiate your business.
Less risk, less cost and a guarantee to deliver the expected business results to your client.
---
© Kiosk, All rights reserved. The use of this website implies the acceptance of the terms of use and the Privacy Policy.
Kiosk - C.so Borsalino 19/A, 15121 Alessandria. Italy - T. 0039.0131.250.313