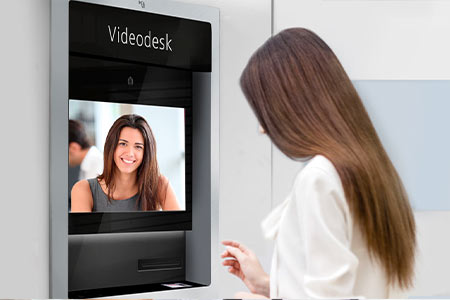 Kiosk Live Bank
The bank video counter that rationalizes spending and maintains efficiency and human contact.
The changed scenario of the banking market requires reorganization processes to reduce operating costs and to optimize human resources, trying to always keep the level of customer experience high.
However, despite the increase in digital sales and service channels, research shows that customers still need real interlocutors and that Banks continue to lose customers. The human factor is still important.
The customer today is highly digital, multichannel, but at the same time does not want to give up the human relationship when the situation requires it.
A recent market survey shows the impact of the human factor in customer service and the importance of integration between physical and digital channels.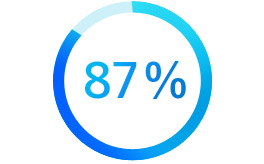 The 83% of US consumers prefer to deal with people over digital channels to solve problems related to customer services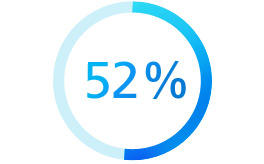 The 52% of customers changed supplier in the last year due to bad customer service. The worst results in terms of customer service were obtained by: banks, retailers, telephone service providers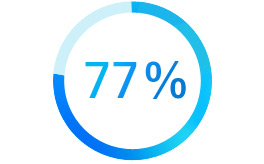 The 77% of consumers prefer to deal with people to get suggestions
1,6 Mld USD
is the estimated cost of consumers changing for service shortages in the US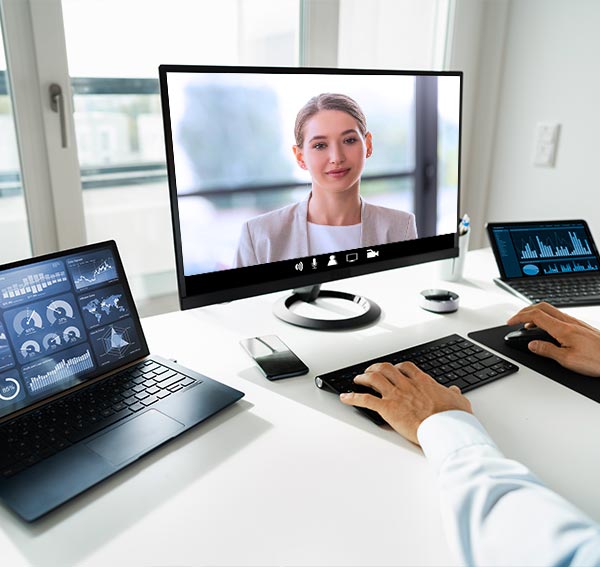 An advanced customer management platform
Kiosk Live Bank is not a simple video conferencing or videochat system, but an advanced software platform for managing and carrying out branch activities, skills management, suitable for small and large banks.
It is a modular, flexible and intuitive solution that offers a range of fully integrated functionalities to simplify and relocate the service practices of the bank branch ..
All centrally.

Designed to facilitate customer service requests regardless of the branch, it allows the management of customer service requests through a single administration console accessible wherever the enabled remote banker is.
A unique and innovative solution at the same time, a real bank branch that offers customers a new way of interacting face-to-face with their consultant, and which allows the Bank to strongly reduce management costs without neglecting the opportunities for the sale of products or services or even less care and attention to the customer.

In fact, with Kiosk Live Bank the customer can interact in all respects with a real bank operator with the peculiarity that the audio video interview is remote and allows the exchange of documentation.
The Videobanking Platform
The videobanking platfor of Kiosk Live Bank is an innovative Unified Communication solution capable of integrating data, audio and video in a refined routing system that offers great potential in terms of management, cost reduction and increased customer care and sales opportunities.
A powerful, fully integrated, scalable and unique client-server solution on the market, which not only performs telepresence functions, but offers integrated and flexible management of peripherals specific to the banking business.



How it works
In practice, through a multimedia station, customers can communicate with an operator, receive general information or specialized advice, show and receive paper documents and perform operations such as filling in and signing forms.

The banking consultant will be able to fulfill his / her duties most effectively, consult his / her system and CRM, access the forms and be practically present in every branch of the bank. In this way, Kiosk Live Bank makes it possible to compensate for particular peak times of turnout at traditional branches and above all it can completely replace or support traditional operations where qualified personnel are required for the sale of particular products or services.
Features of Kiosk Live Bank
Functions
Display of the called and calling person
Filling in forms
System of recognition and digital acquisition of personal documents (C.I., Driving license, etc.)
Touchscreen for selecting the service and sorting the operator call
Multi-operator management
Creation of video call-enabled services
Optional
Interfacing with centralized queuing system
Customer satisfaction analysis
Graphometric signature
Multiple devices that can be integrated (coin mechanisms, e-money, card readers)
A Customized solution
Kiosk Live Bank is a software platform developed in house by Kiosk and allows high levels of customization.
Several client applications communicate with the server part for its correct functioning:
In the eyes of the customer, the solution can be presented in two ways: Room Mode and Corner Mode.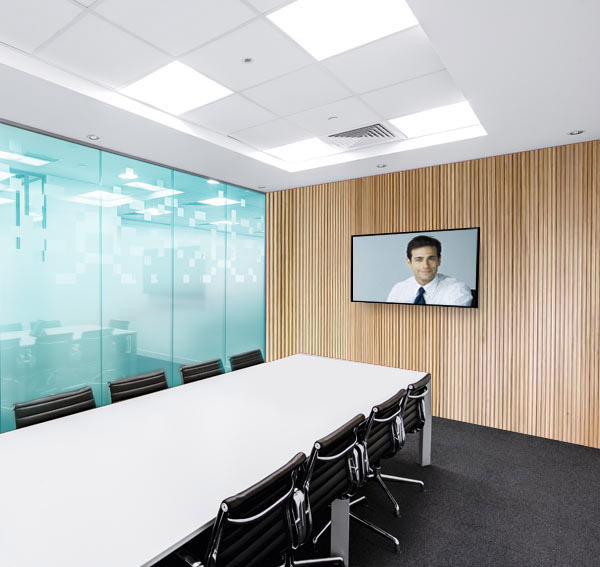 Room Mode
The customer who enters the bank branch will find a dedicated area available, where he can communicate with the first bank advisor made available by Kiosk Live Bank.

The customer can receive printouts of forms and documents, sign contracts and send documents in full comfort to the banker, with the utmost confidentiality and ease.
This supply allows for high levels of style and design experience when designing together with contract architects.




Corner mode
The solution is usable through a multimedia kiosk equipped with the necessary peripherals for the conversation and the required operation. The customer can talk through an integrated microphone or telephone handset, see their interlocutor.
Printing and document acquisition, recognition and filling in of forms are the functions required for full branch operation.

The multimedia totem that can be used as a video counter, can be a model of the Kiosk family or a custom model, designed and built according to the specific needs of the Bank.
There are no limitations in this, being the videobanking software developed in house, with a consequent high degree of customization of the final experience.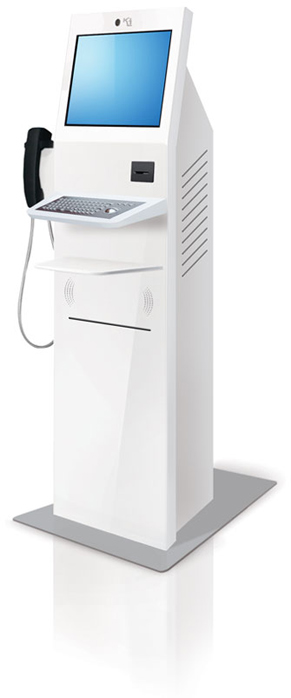 Advantages for the bank
Reduction of service costs
Reduction of personnel costs and better optimization of human resources
Better handling of occasional or seasonal peak traffic
Raising the standard of service
Differentiation from the competitors
Temporary opening of corners in collaboration with other companies in public spaces
Cost and time savings associated with the travel of your own officials, area managers or consultants
Customer relationship improvement
Advantages for the customer
Real time service
Availability of a competent officer
Reduction of "come back ..." situations
Personalized information
Use of a competent service in all branches in the area
Don't waste time. Fix a call
Kiosk can help you ensure consistent, consistent and relevant engagement with all customers and prospects.
Our advisors are available to understand the needs of your financial institution and organize a demo for you.
Don't waste time.
Talk to our product expert: fix a call and discover Kiosk Live Bank in detail.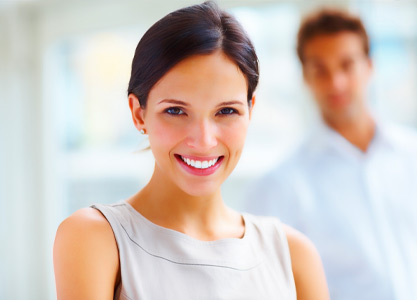 Your bank will be able to make a difference?
Kiosk can help you ensure consistent, consistent and relevant engagement with all customers and prospects.
Our advisors are available to understand the needs of your financial institution and organize a demo for you.
Don't waste time.
Talk to our product expert: fix a call and discover Kiosk Live Bank in detail.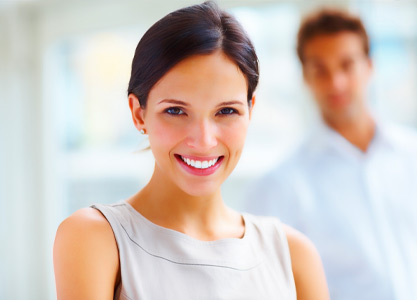 Insights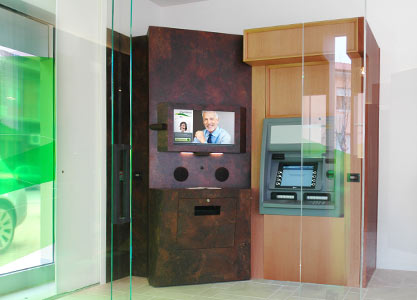 Chianti Banca


A step forward for ChiantiBanca with the VideoSportello Kiosk. A custom solution integrated into the layout of the new branches.



Partner with Kiosk
By becoming our partner, you can ensure successful results for your customers.
Benefit from our skills and our marketing tools to give value to your customers and differentiate your business.
Less risk, less cost and a guarantee to deliver the expected business results to your client.
---
© Kiosk, All rights reserved. The use of this website implies the acceptance of the terms of use and the Privacy Policy.
Kiosk - C.so Borsalino 19/A, 15121 Alessandria. Italy - T. 0039.0131.250.313