Why Kiosk Hydra Hospital
Years of experience in the healthcare environment have allowed us to create a system that responds in a timely manner to the needs of healthcare professionals.
Not just a simple queue management system, but an advanced platform, ideal for the efficient and complete management of the acceptance and vaccination phases.

Kiosk Hydra Hospital allows the management of flows by organizing them in multiservice, multidesk and multisite queues, carrying out the task of addressing and sorting patients to the waiting point for vaccination treatment.



Kiosk Hydra Hospital is a vertical solution designed to manage the logistic steps and phases, in a centralized way, with the aim of:
Streamline flows with reservation and priority management software
Facilitate check-in and patient call and administration operations
Increase the organizational efficiency of the Vaccination Center thanks to the collection and analysis of data
Provide clear and understandable information to patients and arers
The software platform and the related hardware apparatus (ticket issuing totem, large display for calling patients, box identification display) is particularly flexible and this allows rapid set-up and commissioning in a variety of public and private facilities (including companies, assembly centers, exhibition centers, sports halls, etc. ..).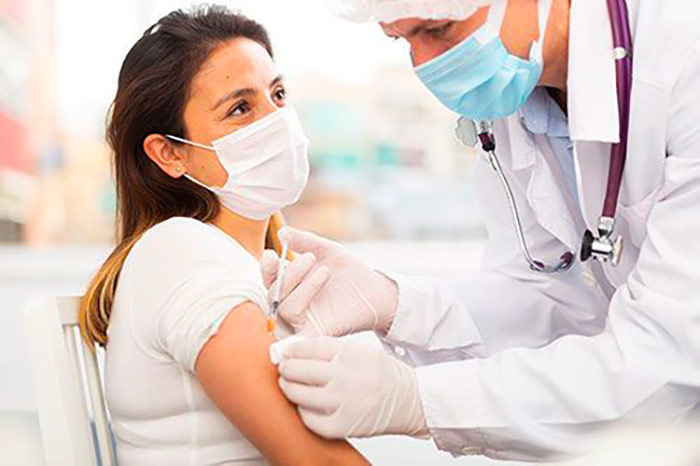 The Cloud architecture of the Kiosk Hydra platform also allows centralized and immediate management of multiple Vaccination Points, and given the high number of patients to be vaccinated quickly, it proves to be the ideal tool to ensure reliability and full functionality of the centers / points of administration.
---
Respect for the vaccination course
Kiosk Hydra Hospital respects and perfectly satisfies the requirements of the vaccination process in a CVP, PVO, PVT, that is:



01 Entry - recognition / registration (check-in)
02 Evaluation of suitability for vaccination (pre-vaccination screening)
03 Administration and registration of the vaccine
04 Waiting / post-vaccination observation
05 Leaving the vaccination center
Furthermore, Kiosk Hydra Hospital has been designed following solid best practices, not to underestimate the concept of accessibility for anyone.