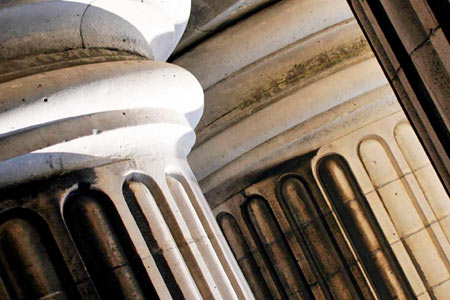 Digital signage solutions
for the Public Administration and Municipal Companies
For several years, the Public Administration and Municipal Companies have been facing important challenges in the digital environment, with the aim of shortening the "digital divide" and facilitating, through digitization and new technologies, the use of the services provided.

The public now expects the same agility and efficiency that it finds in the private sector, and on this basis, where possible, makes its supplier choices.
Kiosk solutions have been used for years in various municipal companies and public administration offices.


Improve service by reducing waits
An innovative solution able to organize and direct the service requests of citizens to the right service counter, with queue elimination functions and advanced quality and booking management tools.

To find out more, visit the pageKiosk Hydra ›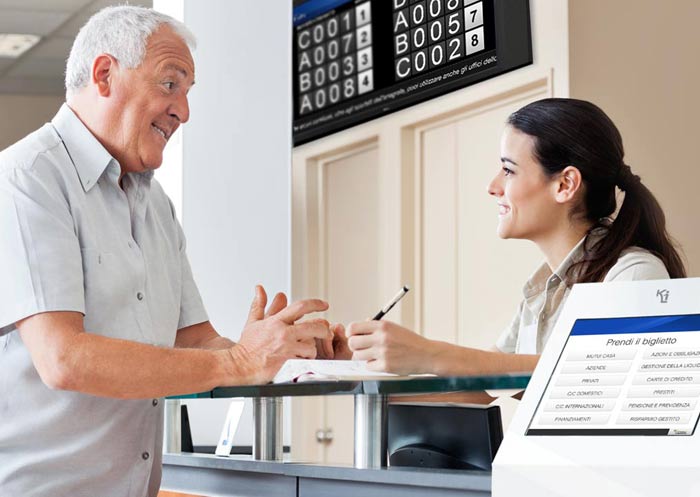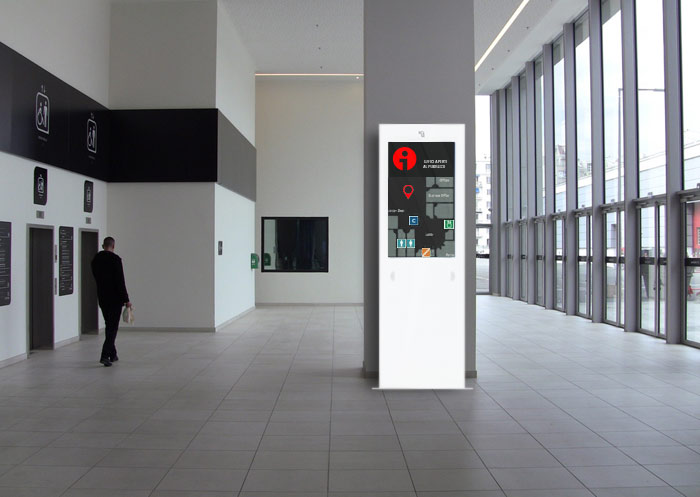 Facilitate reaching routes with the wayfinder
It is a digital signage software that revolutionizes the static concept of signage, proposing a digital, interactive and updated way to consult and search for information on counters, offices, service points and information points, tracing on video the best route for the its achievement.

Perfect for offices spread over several floors, or in several buildings, with high and medium turnout where providing timely and accurate information facilitates and improves the service experience.

See more ›
Facilitate autonomous operations with Kiosk Self
Supply of self-service multimedia kiosks for self-service operations.
Sturdy and vandal-proof, Kiosk designs and manufactures multimedia totems ideal for ticketing printing, certificate printing, form operations, reservations, payment and much more.
Integrated and safe workstations, easy to place and designed to facilitate operations in cases of high turnout or lack of staff.

See more ›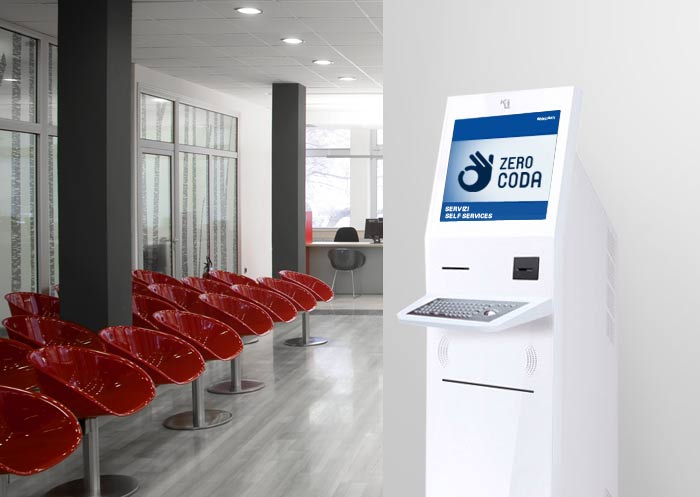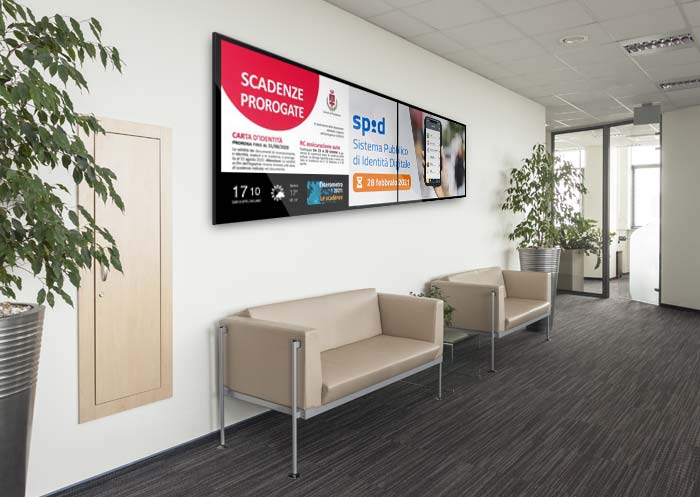 Inform the citizen with dynamic and easily updated content
Providing the right content at the right time and place is critical to every point of service to the public.
With the new generation of digital signage displays and DISE piloting software, you can keep waiting users informed and facilitate the processing of paperwork available at the counter. Communication to the public plays an important role in reducing the time required for carrying out practices.
Kiosk Dise and digital signage displays allow you to greatly reduce information problems by helping you to better conclude your office paperwork.
With Dise weather news, bureaucratic deadlines, warnings and emergency signals (fire, out of service, addressing) become visual elements that are easy to manage and customize.


See more ›
Manage rooms and public service points efficiently
Kiosk Targa is the software that has revolutionized the way of managing meeting rooms or service rooms for the citizen, with an orderly and easily bookable use, combined with outdoor signage for greater visual clarity.

No bulletin boards with obsolete, hard to read and outdated sheets of paper.
With Kiosk Targa you can publish all your communications on the display network: timetables, instructions, infotainment: all easily managed with back-end software for a quick content update and instant publication on the various notice boards.

See more ›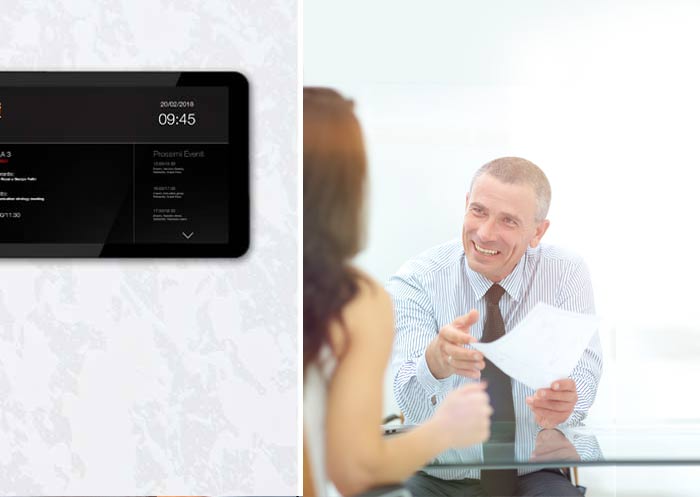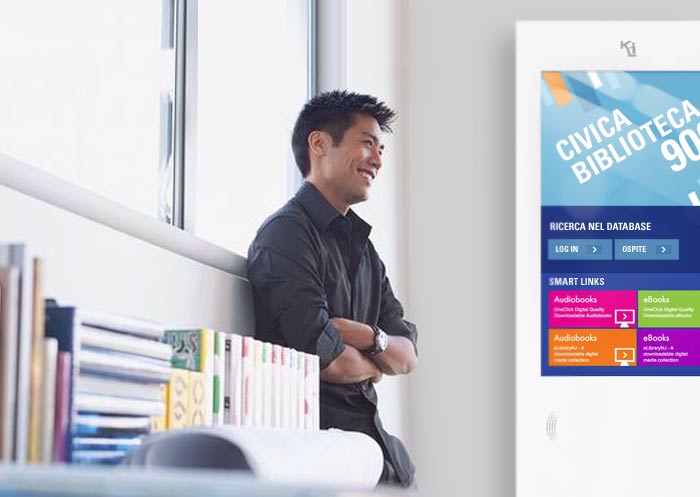 Facilitate operations with multimedia totems
Kiosk manufactures and sells a complete line of specific multimedia kiosks and totems to give each user the possibility of accessing the various services provided digitally.
These systems are frequently used in the form of public access terminals to the internet: for libraries, town halls, waiting rooms, with protection of the operating system and protected navigation.

The Kiosk multimedia totems for information to the public can be equipped with touch screens, magnetic card readers for identification or payment systems or other service peripherals.


See more ›
Satisfied with the services? How did we go?
Collect satisfaction data with our cloud instant survey solution.
Analyze on the fly the satisfaction of a service, courtesy, punctuality, competence and immediately apply corrective measures.

See more ›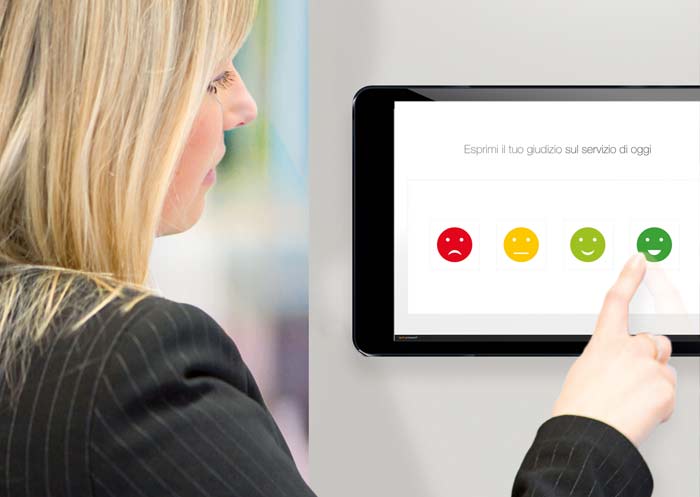 Talk to our account
With more than 20 years of experience in the supply and customization of kiosks and touch screen totems, Kiosk offers a wide range of products suitable for every project. Furthermore, Kiosk supports you with professional services designed to accelerate your return on investment.

Do not waste time. Our experts and consultants are able to support your company on any omnichannel project using touch screen technology.
Make a call for an exploratory interview and discover our success stories.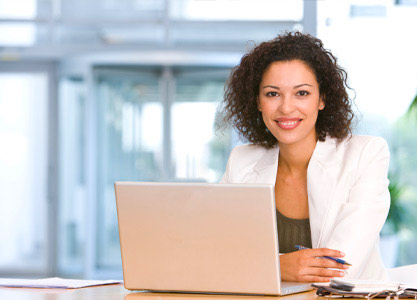 Talk to our account
Our staff are available for all your clarification needs.
Talk to one of our digital signage specialists: set up a call or book a live demo.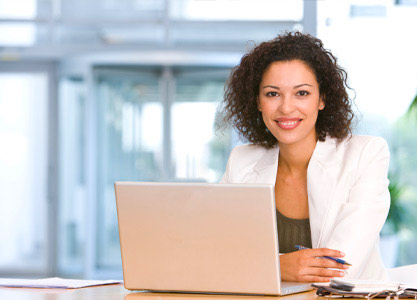 Approfondimenti

Enpals


Video desk for the Enpals office in Rome.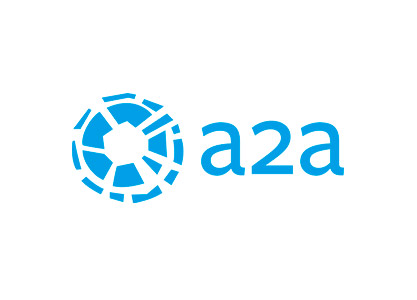 A2A


Kiosk Emoticon as an instant survey system for measuring customer satisfaction.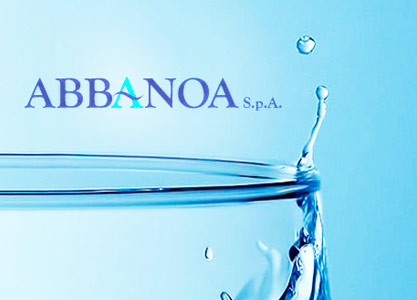 Abbanoa


System of reservation and management of service queues at the counters of the Abbanoa points.




Isontina Ambiente Spa


Kiosk Emoticon as an instant survey system for measuring customer satisfaction.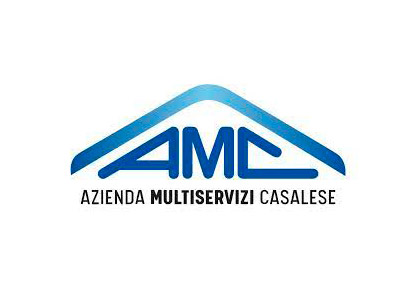 AMC Casale


Queue elimination system for the management of queues and service waiting at the counters.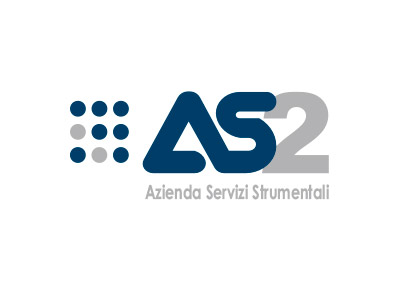 AS2


Queue management system and counter resources.



Partner with Kiosk
By becoming our partner, you can ensure successful results for your customers.
Benefit from our skills and our marketing tools to give value to your customers and differentiate your business.
Less risk, less cost and a guarantee to deliver the expected business results to your client.
---
© Kiosk, All rights reserved. The use of this website implies the acceptance of the terms of use and the Privacy Policy.
Kiosk - C.so Borsalino 19/A, 15121 Alessandria. Italy - T. 0039.0131.250.313