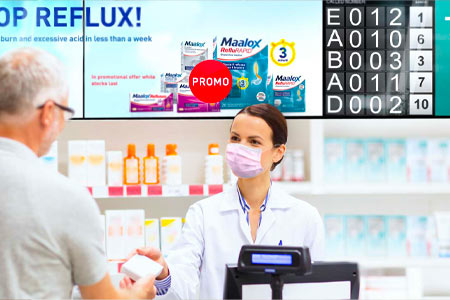 Digital signage solutions for Pharmacies
best service and more sales
The pharmacy sector has recently been facing great challenges, with an economic performance weighed down by the current situation of the covid and by the need to ensure social distancing for its customers.
This requires important strategic considerations and choices, both in terms of the role and quality of service, and in terms of the sale of products and services.
The experience in the pharmacy, from the moment you enter to when you are served, is too important a touch point to be underestimated in the context of the journey that the customer makes before making the purchase.
For this reason, those who today are able to offer an excellent customer experience continuously, obtain tangible business benefits that go well beyond the increase in customer loyalty and profitability. The Kiosk proposal fits into this scenario, with effective and incisive digital solutions on several fronts.
Organize and speed up the pharmacy service
Speed up and ensure compliance with your customers' queues with Kiosk queuing solutions.
With the Kiosk queue management systems you can direct your customers' service requests to the right desk, simplifying the work of the available staff thanks to greater organization and offering your customers a quiet shopping experience while respecting the distance.

See more ›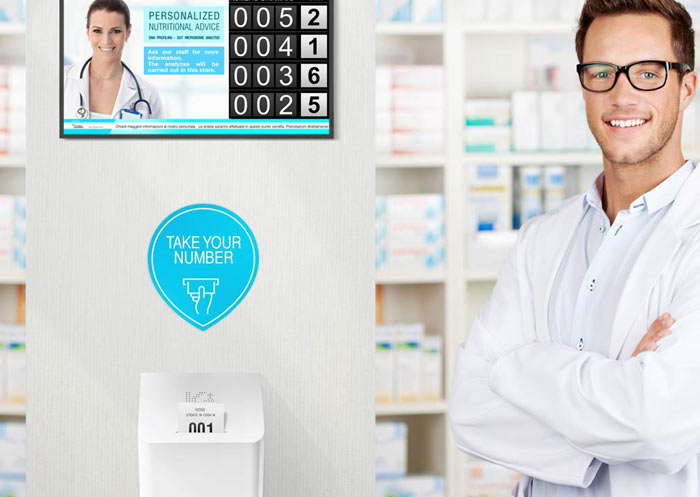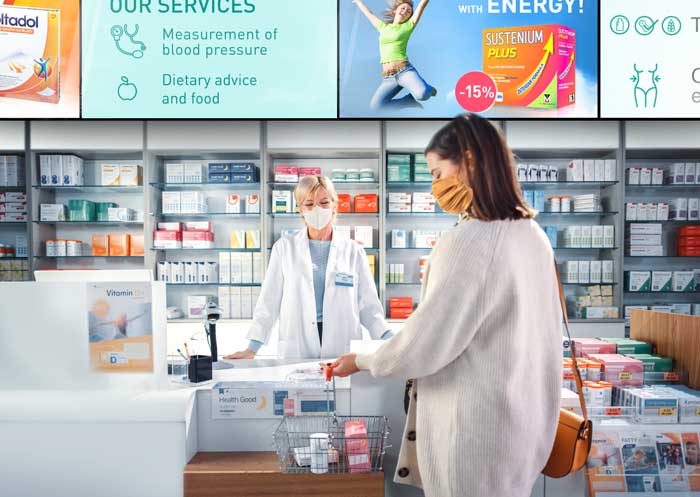 Inform, educate, promote
With Kiosk digital signage solutions you can greatly improve your communication in the Pharmacy.
You can create clear and easily updated content on the appropriate displays: on the wall, on the ceiling or on repositionable floor lamps.
It only takes a few clicks to publish service information, advertise products and services that can be requested in pharmacies.
Discover our proposal: supply, of the necessary hardware (from displays to players to brackets), to assembly, Dise software for content management. And if you need creative realization of your communication, we can take care of it.

See more ›
Bright video walls for communication in the Pharmacy
Thanks to the LED video walls, internal communication takes an extra gear.
Our video communication experts are available to design your frameless video wall of any shape, size or resolution.
A complete service including analysis and site inspection, choice and supply of the appropriate LED tiles, installation in optimal brackets for any maintenance or assistance, up to the supply of management software and publication of the contents on the luminous wall.

See more ›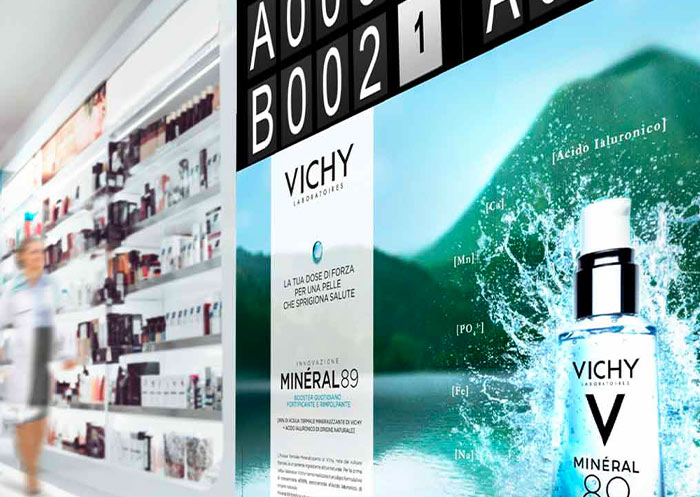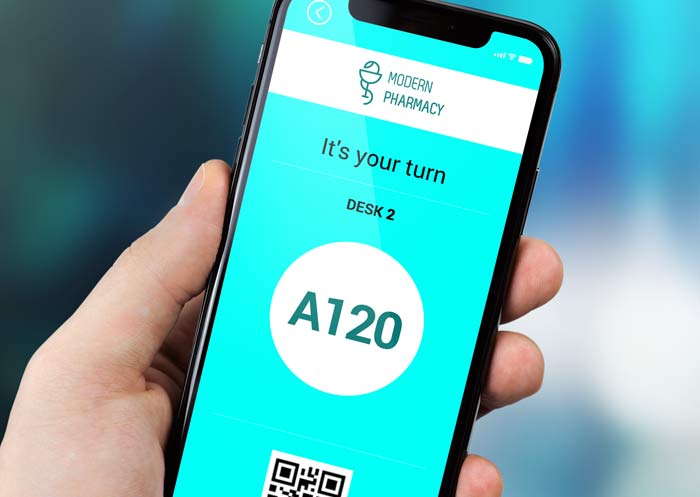 Offer easy booking of your services
Kiosk Hydra Booking and Kiosk Buk are two ideal booking solutions to give value to the time of your customers and the time of your staff.
Kiosk Hydra Booking is an online booking system that allows the user to make an appointment with your employee at a specific time, avoiding unnecessary queues, with a convenient web interface.
Perfect for booking pharmacy services, reducing long queues, ensuring distancing, facilitating the internal organization of tasks.

See more ›
Fulfilled? How did we go?
Collect satisfaction data with our cloud instant survey solution.
Analyze on the fly the satisfaction of a service at the counter or a service offered to your customers and immediately apply corrective measures.

See more ›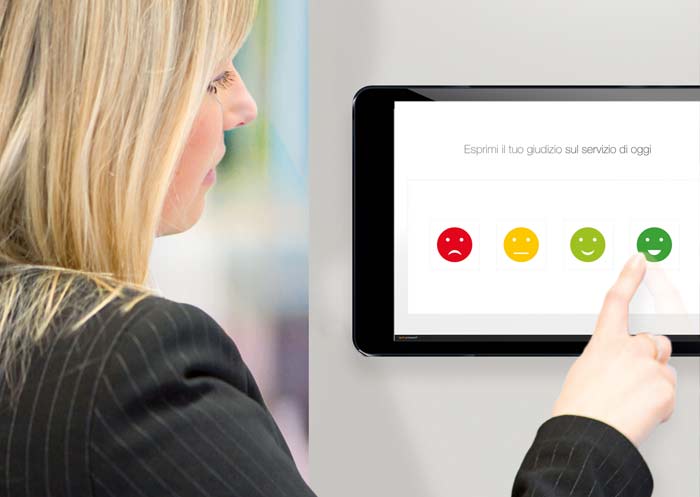 Talk to our account
With more than 20 years of experience in the supply and customization of kiosks and touch screen totems, Kiosk offers a wide range of products suitable for every project. Furthermore, Kiosk supports you with professional services designed to accelerate your return on investment.

Do not waste time. Our experts and consultants are able to support your company on any omnichannel project using touch screen technology.
Make a call for an exploratory interview and discover our success stories.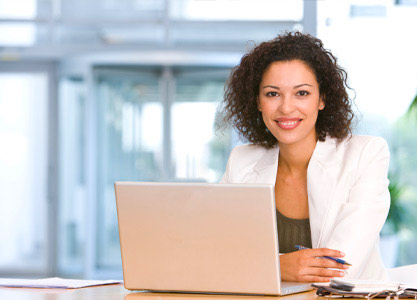 Talk to our account
Our staff are available for all your clarification needs.
Talk to one of our digital signage specialists: set up a call or book a live demo.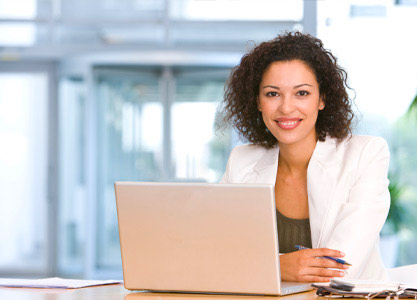 Insights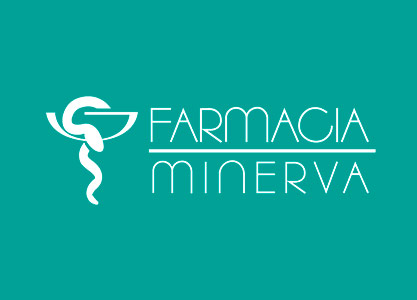 Minerva Pharmacy - Catania


Identity design, queuing system and promotional communication on displays in the Pharmacy.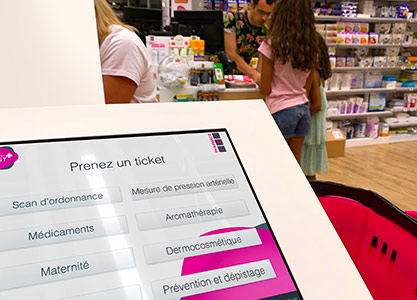 TNL Pharmacy - Nice


Kiosk Hydra queuing system for the TNL Pharmacy in Nice (Fr).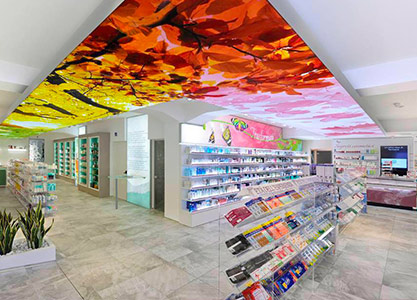 Pharmacy Marra


Queue management system with display control for the renewed Marra Pharmacy.



Partner with Kiosk
By becoming our partner, you can ensure successful results for your customers.
Benefit from our skills and our marketing tools to give value to your customers and differentiate your business.
Less risk, less cost and a guarantee to deliver the expected business results to your client.
---
© Kiosk, All rights reserved. The use of this website implies the acceptance of the terms of use and the Privacy Policy.
Kiosk - C.so Borsalino 19/A, 15121 Alessandria. Italy - T. 0039.0131.250.313