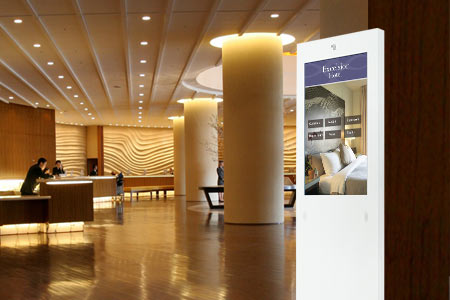 Solutions for hotels and hotels
for the stay experience and customer care
Nowadays, providing your customers with an environment that lives up to expectations has become more challenging. Not just a question of price, but a mix of elements that come together and end up condensing into what is a positive, memorable and reviewable stay experience - now easily - even on the web.
Our digital signage solutions for hotels and hotels facilitate the management of internal resources, allow visual communication and instant detection of the degree of satisfaction of your customers.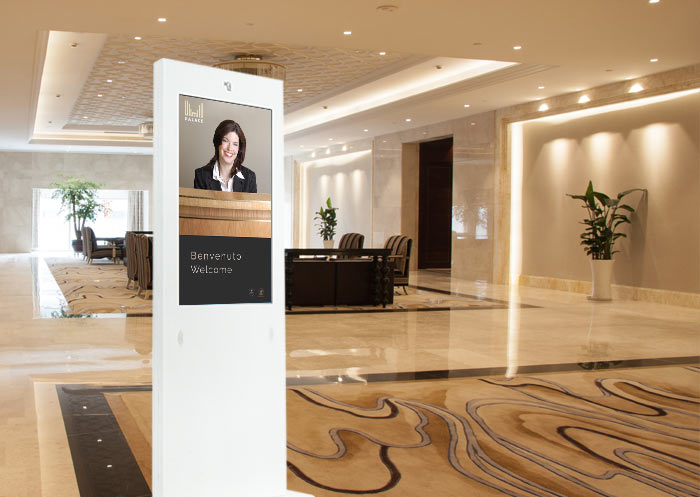 A practical and effective welcome to the hotel
Nice2meetU is a powerful digital branding solution designed to enhance the image of your Hotel to your public (visitors, partners, customers) and to adequately promote your internal services.
Kiosk Nice2meetU is the right platform to create an unforgettable first impression through its ability to communicate the assets of its brand.
The combination between Kiosk Nice2meetU and a large screen touch screen multimedia totem such as Kiosk Nice creates a complete welcome system suitable to be placed in reception areas and in the points of greatest affluence to perform infopoint functions.

Kiosk Nice2MeetU offers a new way to entertain visitors as well as to promote their internal services.

See more ›
Clear signage that can be updated in real-time
Meeting calendars, meeting schedules, occupations of the conference rooms, etc.
All this and much more, easily managed with Kiosk Targa, the wayfinding and booking software for meeting rooms with instant publication on the various displays outside the door..

See more ›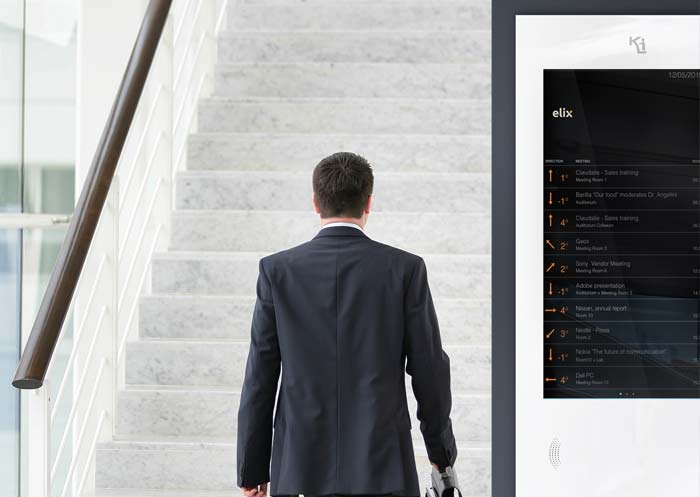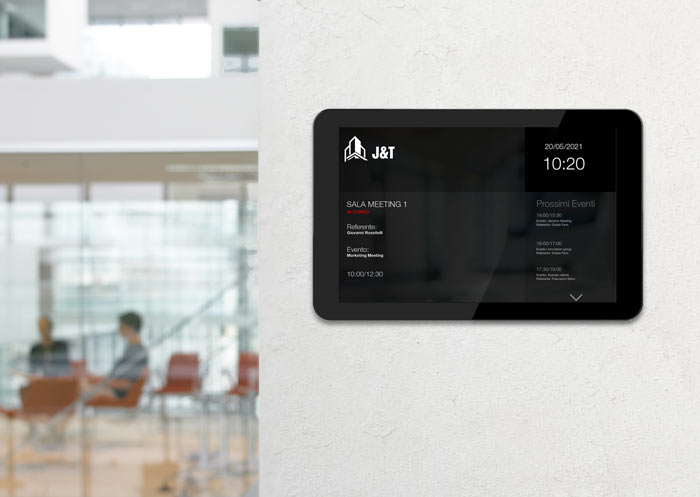 Digital outdoor system for meeting areas
Kiosk Targa is the famous software for booking meeting rooms and publishing the occupancy status of meeting rooms through convenient outside displays.

With the new version of Kiosk Targa you can book the meeting and meeting rooms that best meet the needs of your customers: a few clicks to see the availability of the free rooms, book the most suitable workspace and show occupancy on modern outdoor displays.

See more ›
More comfort and better information with digital signage displays and videowalls
By installing suitable digital signage displays in corridors and common areas, you can provide information to customers in an accurate and updated way, facilitating the overall comfort and the stay experience.

Usable for customer alerts, emergency situations, addressing information to conference rooms, information on the menu or on the bar, Kiosk offersdisplay e videowall suitable to meet the different application needs, ideal for updated and dynamic communication in any lighting and ambient conditions.

See more ›
Optimize resources with video concierge
With the Kiosk digital video concierge solution, visitors and employees are immediately in contact with the internal organization, at any time of day and with a significant reduction in personnel costs.
Perfectly integrated multimedia totem and software to offer a simple and intuitive user experience.

See more ›
Fascinates with spectacular content
With Dise your communication becomes more captivating for the customer and easier to manage for your staff.
Dise is the professional package for creating and publishing videos and communication on displays or videowall walls in your hotel.

Powerful, reliable and easy to use, with Dise you can upload and update the contents on the Hotel displays quickly and professionally.

See more ›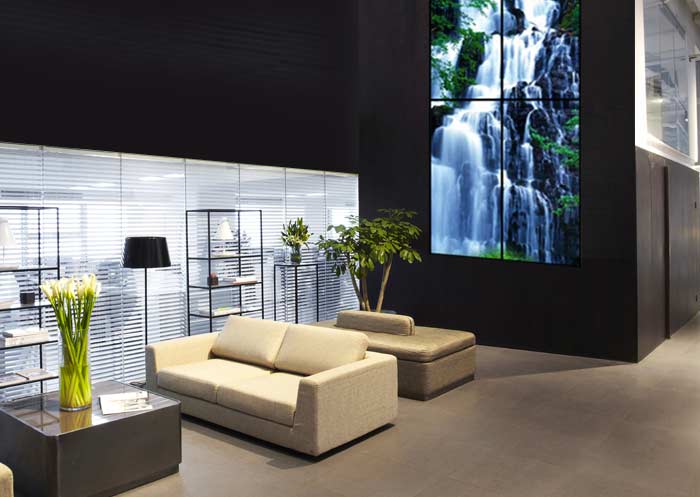 Fast check-in at any place and at any time
With Kiosk Self the check-in in your hotel can be managed at any time, even in the absence of personnel physically present in the hotel.
An advanced video call solution allows you to manage credit and enable operations.

See more ›
Fulfilled? How did we go?
Collect customer satisfaction data with our handy cloud instant survey solution.
Analyze on the fly the satisfaction of the stay, the breakfast or the cleaning service, and immediately apply the corrective measures.
Yes, because the survey is in real time and this allows you to run to the repair shops and maintain a high level of care perceived by the customer towards him.
Don't wait for them to complain or spread a negative opinion about their experience. Collect their feedback now with Kiosk Emoticon.

See more ›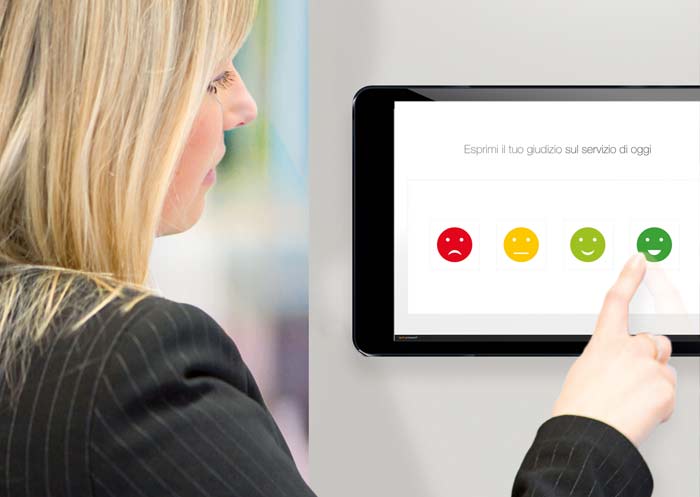 Talk to our account
With more than 20 years of experience in the supply and customization of kiosks and touch screen totems, Kiosk offers a wide range of products suitable for every project. Furthermore, Kiosk supports you with professional services designed to accelerate your return on investment.

Do not waste time. Our experts and consultants are able to support your company on any omnichannel project using touch screen technology.
Make a call for an exploratory interview and discover our success stories.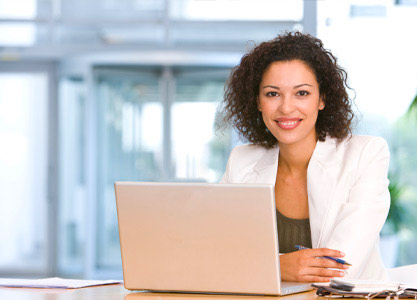 Talk to our account
Our staff are available for all your clarification needs.
Talk to one of our digital signage specialists: set up a call or book a live demo.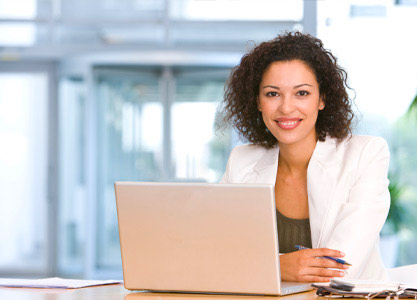 Insights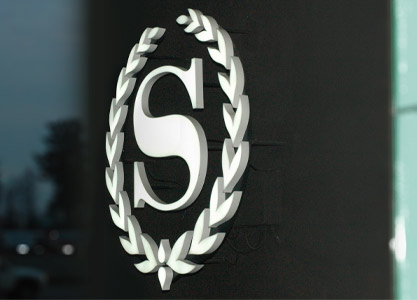 Sheraton Milano Malpensa


Digital signage system for the Sheraton Milano Malpensa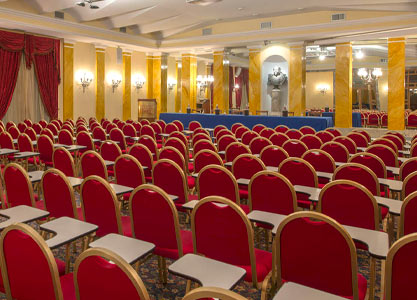 Bettoja Congress Center


Management system of meeting rooms for the Congress Center in the center of Rome.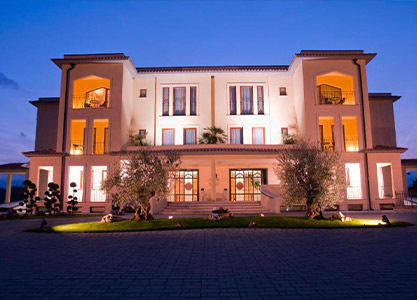 Villa Fabiano Palace Hotel


Digital signage system for internal communication to customers and meeting participants.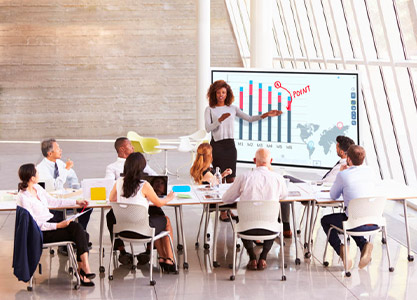 Collaboration solutions for meeting rooms


Kiosk offers Ricoh Collaboration Board for hotel meeting rooms. Ask for information.



Partner with Kiosk
By becoming our partner, you can ensure successful results for your customers.
Benefit from our skills and our marketing tools to give value to your customers and differentiate your business.
Less risk, less cost and a guarantee to deliver the expected business results to your client.
---
© Kiosk, All rights reserved. The use of this website implies the acceptance of the terms of use and the Privacy Policy.
Kiosk - C.so Borsalino 19/A, 15121 Alessandria. Italy - T. 0039.0131.250.313