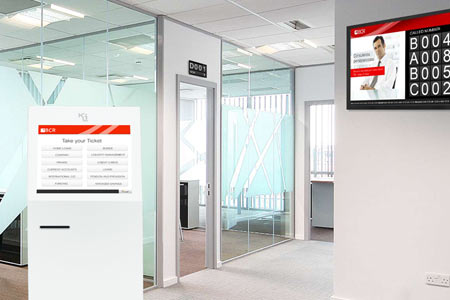 Digital signage solutions for Banks
reduced communication costs, better customer care
Kiosk provides banks with turnkey digital signage solutions, tools and technologies to improve the customer experience, support sales, improve communication with customers in the branch.
With Kiosk's digital signage, your message will reach your customers in the right place and at the best time.
Audiovisual messages, scrolling texts or textual graphic information, ... Kiosk provides you with the flexibility and scalability you need to communicate alerts and offers of new products and services.
Kiosk solutions for digital signage ensure 24/7 communication and content distribution across the network.
In addition to displaying information, Kiosk provides solutions for interacting and carrying out operations, thanks to robust and elegant hardware systems which, using touch screen technology, allow the provision of indispensable and value-added services to a large user base.
Kiosk also offers a series of proprietary software that meet the communication needs of today's banks.
Increase efficiency, reduce queues
Kiosk Hydra is the perfect solution for managing service priorities in the branch and managing reservations.
An innovative solution able to organize customer service requests and direct them to the right counters, with the possibility of managing service queues, priorities and customer reservations.
Reports and advanced statistics tools allow the ex post evaluation of the service and analysis with a view to optimization and improvement.

See more ›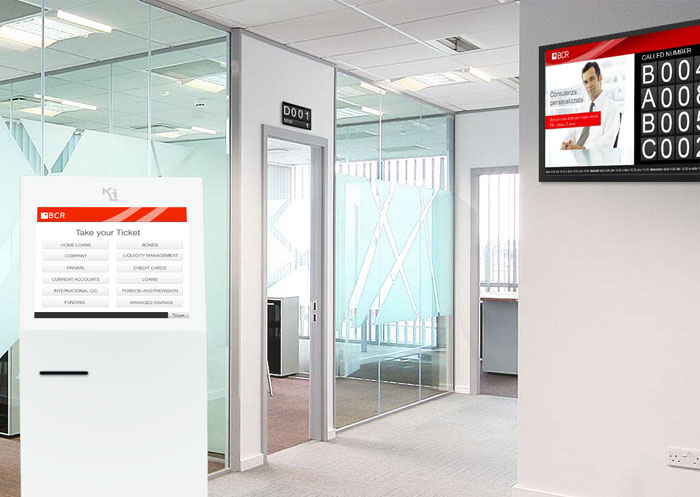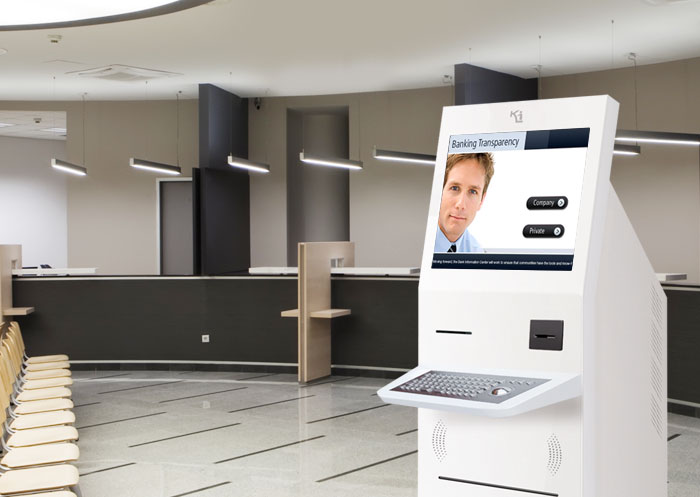 Consultation, printing and management of Banking Transparency
The Kiosk Banking Transparency system, based on the company intranet, allows the cataloging of the various regulations according to multiple levels of hierarchical nesting, centralized archiving and dissemination of the information present in the system to all branches in the area.
Can be combined with the Kiosk Self bank kiosk or the Kiosk One model.

See more ›
The video bank counter for a widespread service
Through Kiosk Live Bank the customer can interact in all respects with a real bank operator with the peculiarity that the interview takes place remotely through an integrated self-service video call solution.
Strong cost reduction and maximization of outsourced skills thanks to the new virtual branches.
No more waiting lines or wasted time looking for an official.

See more ›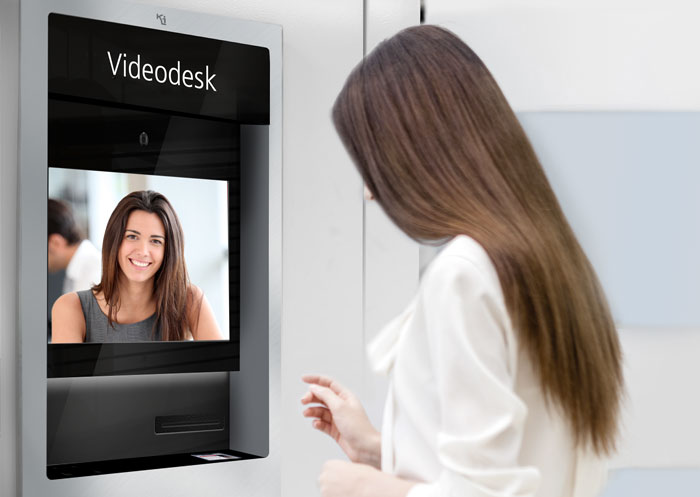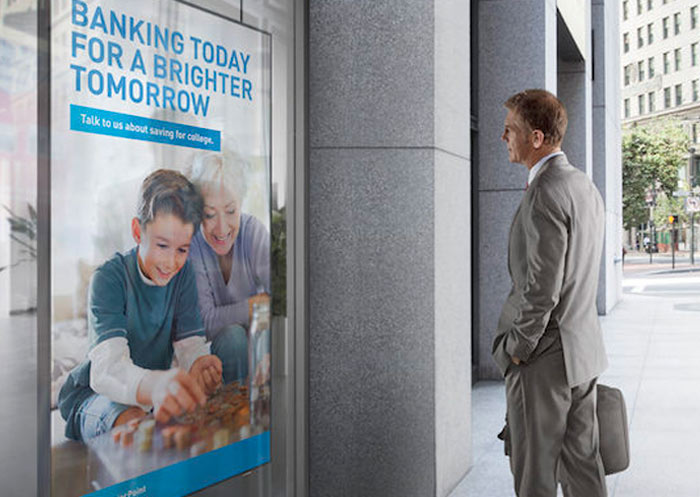 Increase your sales with new digital signage display models
Kiosk in partnership with the best digital signage display manufacturers, offers the newest and best displays to show promotions, incentivize a product and facilitate branch sales.

Available in portrait or landscape formats, Kiosk supports you in the turnkey design of the best solutions within the budget and the perfect integration between the hardware and software parts that interact.

See more ›
Distribute the communication with a few clicks
Kiosk, as a leading company in digital signage systems, distributes DISE, the perfect software for communication in banking vials.

With Dise it is possible to carry out a complete and centralized control of your communication in the branch, from the creation to the scheduling and distribution of dynamic information in each branch and for each type of display or totem, all managed from a single central control point.

See more ›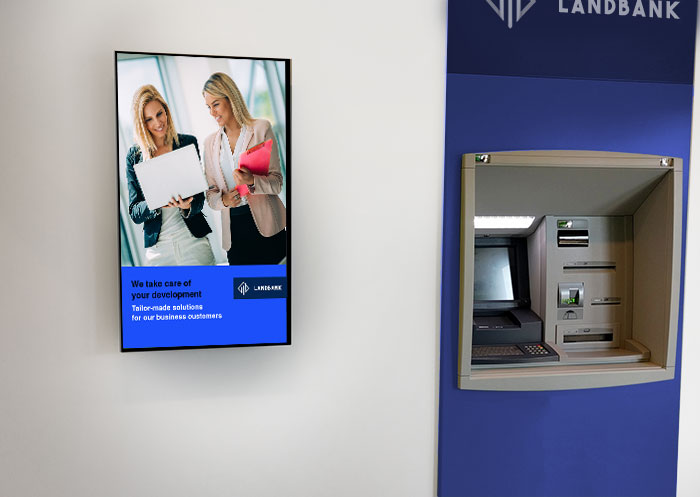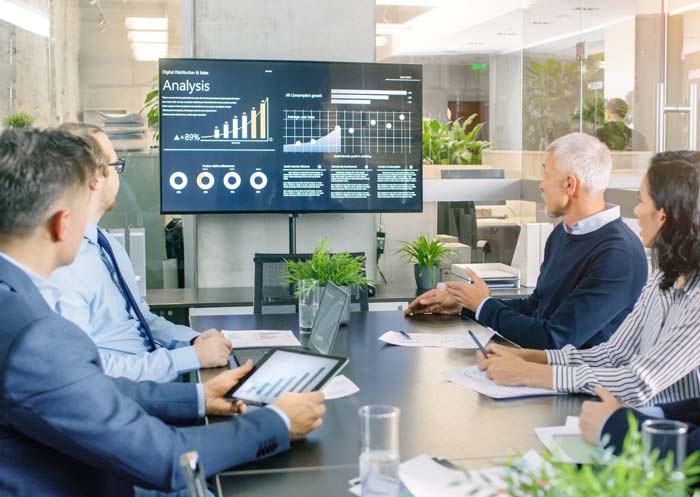 Agile and productive meetings thanks to the collaborative workspace
Facilitate collaboration between team members using advanced content mirroring systems on various devices, managing meeting and video conferencing displays. A high-performance audio and video range for smooth and productive meetings.

See more ›
Simplify meeting room management and booking
Optimize meeting spaces and save your employees' booking time with digital signage made up of outdoor displays: facilitate room booking, and optimize available resources.
Kiosk Targa is a solution that perfectly integrates hardware and software to respond in a smart way to the needs of dynamism and flexibility of coworking spaces.

See more ›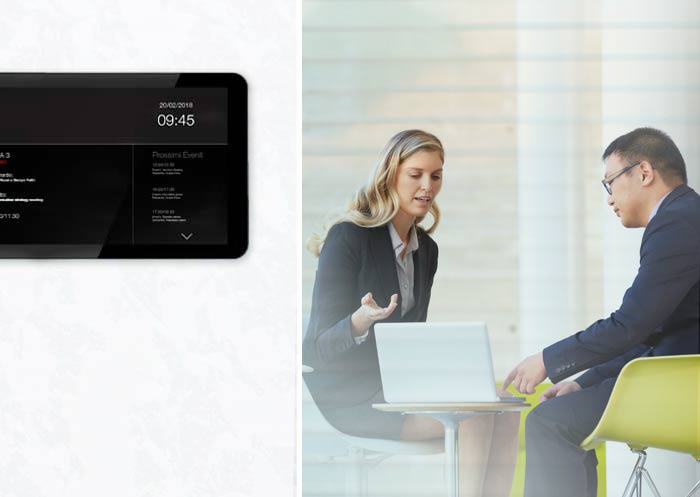 Take advantage of the benefits of self-service kiosks
Kiosk produces multimedia kiosks specially designed to allow customers self-service operations, equipped with various peripherals and with safe vandal-proof protection.
With Kiosk Self you can allow your customers to carry out practically any type of operation: consult, print, confirm, know, pay, authenticate, speak in video call. Specifically, it is possible to arrange transfers and make payments, pay the F24 or bills, consult and print information sheets, access online services, carry out operations with enabled magnetic cards, make a video call with an expert operator.

See more ›
Fulfilled? How did we go?
Collect your customers' satisfaction data with our handy cloud instant survey solution.
Analyze on the fly the satisfaction of an over-the-counter service or advice and immediately apply corrective measures.

A really convenient solution with great advantages, thanks to the instant notification panel and statistics for analysis.
Don't wait for them to complain or look elsewhere. Get to know them thoroughly with Kiosk Emoticon. See more ›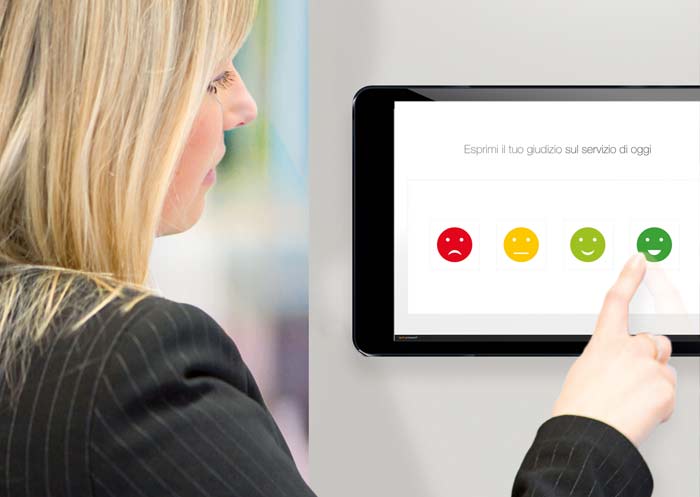 Talk to our account
With more than 20 years of experience in the supply and customization of kiosks and touch screen totems, Kiosk offers a wide range of products suitable for every project. Furthermore, Kiosk supports you with professional services designed to accelerate your return on investment.

Do not waste time. Our experts and consultants are able to support your company on any omnichannel project using touch screen technology.
Make a call for an exploratory interview and discover our success stories.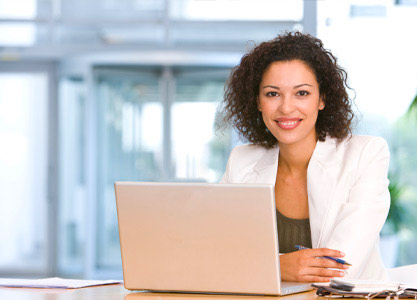 Talk to our account
Our staff are available for all your clarification needs.
Talk to one of our digital signage specialists: fix a call or book a live demo.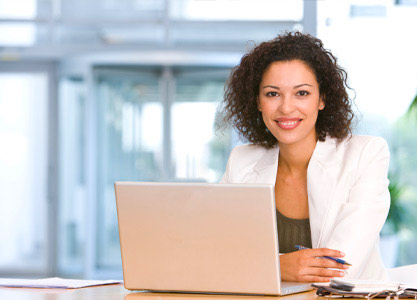 Insights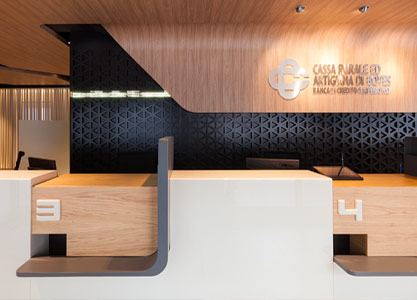 Cassa Rurale and Artigiana di Boves


Queue management system and counter activities for the Cassa Rurale and Artigiana di Boves.




Cooperative Credit of the Karst


Facilitate the management of service flows at the counters, with Kiosk Qmicro.




Banca Sella


Queue management system with Kiosk Qmicro




Banca del Piemonte


Banca del Piemonte has chosen the Kiosk Hydra platform as a solution for managing branch services.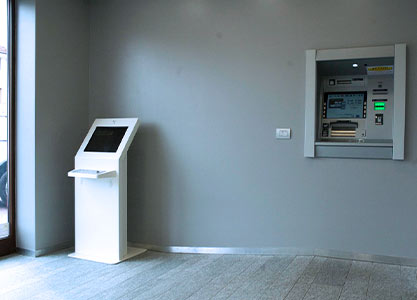 Banca d'Alba


Banking transparency solution for Banca d'Alba.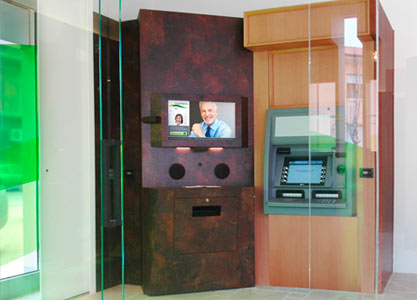 Chianti Banca


Video bank branches for decentralized branches.



Partner with Kiosk
By becoming our partner, you can ensure successful results for your customers.
Benefit from our skills and our marketing tools to give value to your customers and differentiate your business.
Less risk, less cost and a guarantee to deliver the expected business results to your client.
---
© Kiosk, All rights reserved. The use of this website implies the acceptance of the terms of use and the Privacy Policy.
Kiosk - C.so Borsalino 19/A, 15121 Alessandria. Italy - T. 0039.0131.250.313