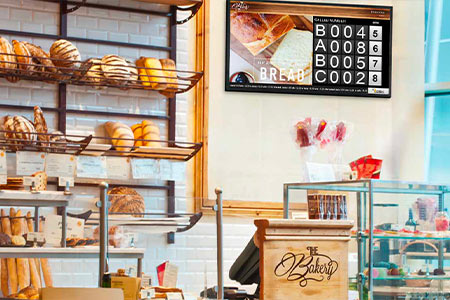 Kiosk Hydra Retail
The queue management software for large-scale distribution: supermarkets, shopping centers, points of sale.
Kiosk Hydra Retail is the solution created by Kiosk to solve the needs of sorting waiting flows and providing sales analysis for large-scale distribution companies: supermarkets, shopping centers, retail. Thanks to this innovative system, the problems related to data analysis and flow management are considerably simplified, while waiting times are reduced and effectively managed.
Kiosk Hydra Retailn was designed to allow the management of multiservice and multisite queues, carrying out the task of addressing and sorting users directly at the desk of the point of sale. Thanks to digital technology, our queue management system offers levels of flexibility and efficiency superior to traditional static pushbutton panel systems.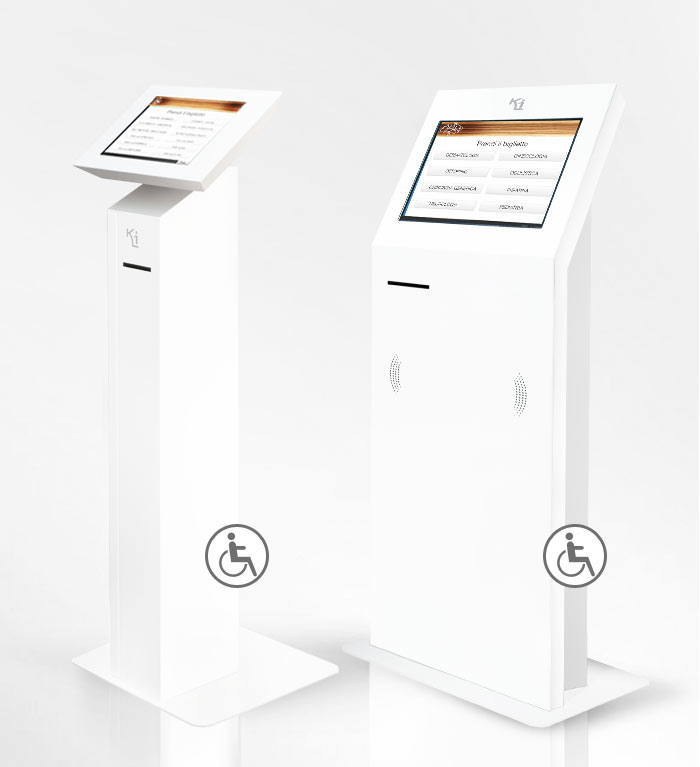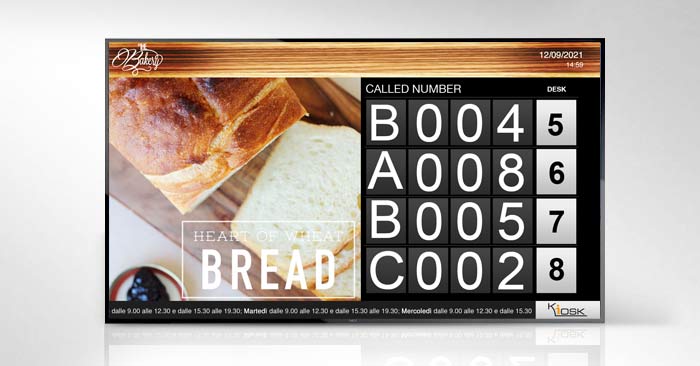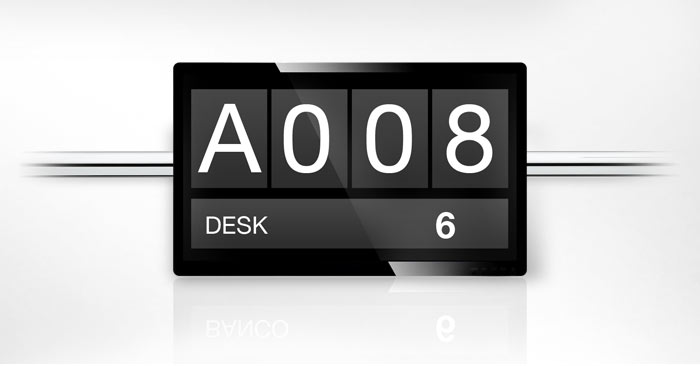 Features
Kiosk Hydra Retail is a modular, flexible and intuitive solution that offers a range of fully integrated features to simplify and automate the management of points of sale and desk services. Kiosk Hydra Retail is an intelligent solution, capable of making the reception and commercial communication towards customers within the store efficient, with simple and pleasant tools, to offer information, manage flows, increase effectiveness of communication relating to the offer of products and services to its customers.
The solution combines some fundamental tools, such as:
reception and addressing towards the services offered using a self-service kiosk with interactive touchscreen display
intelligent control and centralized management, based on the processing of collected data
multimedia communication on a large screen for the waiting customer
robustness and reliability.
Kiosk Hydra Retail is a structured application designed to allow rapid and customized deployment. The advantage for the administrator is to always have a single web console from which he can access different locations and units.

This solution consists of:
Multimedia kiosk for ticket issuance
The ticket dispenser is Kiosk Elegant or Kiosk One Small: a structure with a modern and elegant design, in white, easily accessible, with an adequate height to also accommodate the disabled.
The kiosk can be placed in different places. The system is able to manage all the ticket dispensing points in a unified way.
Summary display of calls in progress
The Kiosk Hydra Retail application is able to manage a multiplicity of large-format LCD displays located in different areas and to display the numerical progression and other information, such as entertainment or promotional multimedia information, updated communications in the form of continuous strips (news ticker).
Desk display
The desk display is used to identify the desk or the point where the customer called has to go.
Call terminals
Each operator has an interface to call customers to his desk. The application is also able to show other information, such as displaying people waiting, indicating presence / absence and managing any priorities.
Advantages for the point of sale
Provide information always updated
Wall-mounted LCD displays and totems represent to all intents and purposes, digital bulletin boards where to show, in addition to service numbers, news, announcements, press releases and anything else of interest to the customer.
Benefit from a stable and robust system
The system was installed and then tested on important national companies, proving to be stable and robust.
Flexible and customizable
The system easily adapts to the needs of the company and this determines low costs of customization, deployment and management
Govern in a centralized way
Il sistema consente all'amministratore di sistema di gestire da un'unica console l'intero sistema e quindi di visualizzare in modo facile e veloce tutte le postazioni.
Internal communication more effective
Whether it is promotional information or how to use the products, the system delivers to the commercial company a communication management platform with incredible potential that immediately impact the sale. Not a simple counter, therefore, but a tool capable of conveying effective communications at the desk and in the lane.
Advantages for the user
Receive better service
The totem with which to select the service and request the printing of the ticket, also provides clear and detailed information to support the user in the initial phase of addressing the service.
Better communication at the point of sale
Thanks to the digital signage technology supported by Kiosk Hydra®, it is possible to manage and control multiple displays within the same store, providing different types of content, increasing the pleasantness and the overall shopping experience, as well as improving the information itself.
Reduction of waiting times
Thanks to the possibility of using different displays within the same point of sale, the customer, having taken the ticket immediately, can carry out his shopping in serenity knowing easily that he will lose the priority acquired
A turnkey offer
Since each reality is the same and at the same time different, Kiosk supports the customer in all phases of the implementation project of a flow management system:
Inspection, building and flow analysis
Definition of the types of messaging
Definition of adoptable dimensions
Design and elaboration of proposals
Graphic customization
Installation and set up
Maintenance
Would you like to know more?
Our experts are able to support you in defining the optimal solution for managing queues in your business.
Plan your project carefully.






For more information on our queue management platform,
please visit our website: www.kioskeliminacode.it

Here you will find details on the hardware components of the queuing system such as ticket dispensers, call console or keypad, progressive call display and much more.
Insights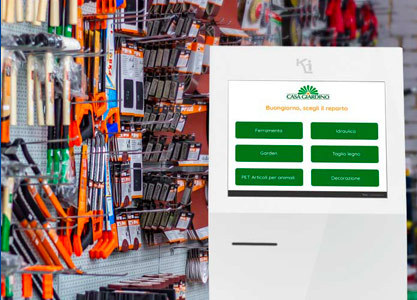 Casa Giardino


Casa Giardino has chosen Kiosk Hydra Retail for the organized management of customer services.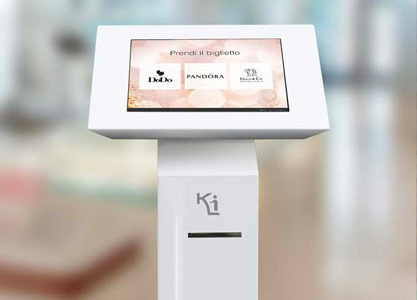 Gold & Co


Queue management system for Gold & Co.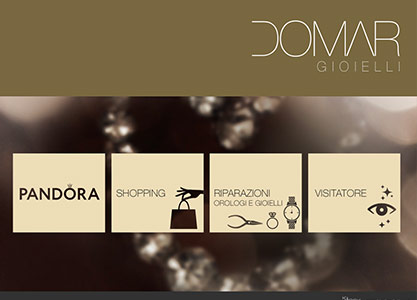 Domar


Queue management system for Domar jewelery.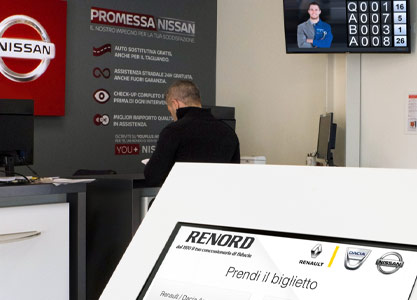 RENORD Spa


Renord S.P.A. car dealer of Renault, Nissan and Dacia in Milan, has chosen Kiosk Hydra Retail for the organized management of customer assistance services.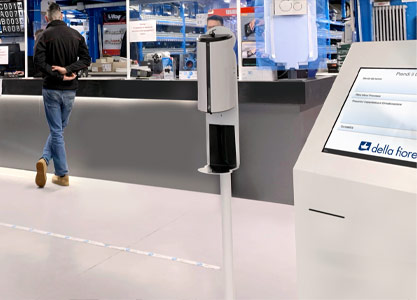 Flli. Della Fiore Spa


The company from Pavia Flli Della Fiore, operating in the plumbing and thermo-sanitary sector., has chosen Kiosk Hydra Retail as the counter service queue management system.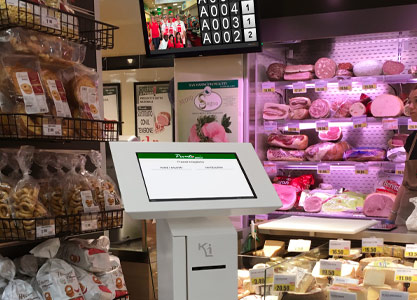 Simply


Queue management system at the grocery desk.






Partner with Kiosk
By becoming our partner, you can ensure successful results for your customers.
Benefit from our skills and our marketing tools to give value to your customers and differentiate your business.
Less risk, less cost and a guarantee to deliver the expected business results to your client.
---
© Kiosk, All rights reserved. The use of this website implies the acceptance of the terms of use and the Privacy Policy.
Kiosk - C.so Borsalino 19/A, 15121 Alessandria. Italy - T. 0039.0131.250.313