Many times marketing strategies are built on a combination of historical data and a good deal of intuition. Marketing executives use what they know to fuel marketing efforts and advertising campaigns, both digital and traditional.
However, new approaches are needed today, given how the success of marketing strategies becomes increasingly dependent on data acquired in real time on various channels.
Research and data provided by third parties are becoming increasingly irrelevant as outdated, while current technologies are able to provide details and updates on buyers and up-to-the-second leads.
These new digital marketing tools provide relevant information to understand and know which contents and campaigns work best, and which ones don't. And this obviously impacts on the company's ROI.
So let's see 3 ways to improve marketing strategies in 2023.
Pay close attention to the analysis of your own website
Digital marketing strategies usually pay attention to one end goal: conversions.
For most businesses, a conversion from a digital ad or content equates to a sale. Many think that a lead clicks on a product ad or blog post link and that it equates to a purchase.
While this may happen in some cases, what drives conversions and sales on ecommerce as with a general product site is more complex.
Marketers typically build their marketing business across multiple channels and touchpoints. A potential buyer may have been hooked on pay-per-click ads, landing pages or landing pages, blog posts, YouTube channel videos, or received emails during the promotional plan.
Each digital channel used, if well exploited for its peculiarities with content that respects the customer journey, captures leads.
However, it becomes essential to know what brought current leads and customers to your website shop or to fill out a quote request or sales contact form. Perhaps your pay-per-click ads have a higher conversion rate than your emails.
Likewise, perhaps your emails are more effective at targeting existing customers than video ads. However, it's hard to track what works and helps close the deal without integrated data.
Today it is possible to have complete and integrated systems, capable of monitoring the activities of the leads on your site and on the various channels. Thanks to these tools, it is possible to collect and monitor conversion information and carry out general analyzes on the effectiveness of your website and monitor and make adjustments to campaigns in real time.
Tools like HubSpot are making it easier for marketers to have instant insights and make data-driven decisions quickly and effectively.
The HubSpot platform contains a powerful CRM and CMS tools for updating content on the web and on various social channels.
A single platform capable of providing analysis and intervention tools for the creation and management of the buyer persona on the various digital channels.
In summary, the ideal tool for doing inbound marketing and transforming a potential site visitor into a lead, and then into a loyal customer and evangelist.
Take charge of acquiring your audience data directly
Third-party data sources start to dry up and work less and less.
External sources of audience insight, such as market research agencies, may provide some nuggets of truth. However, relying on this method can eat into your ROI and provide only generalized or aged data.
Audience insights that you obtain from external sources could lead your marketing strategies in the wrong direction. They may not be specific enough for you to come up with game plans that produce desired outcomes.
To design more effective strategies, many companies and brands have taken on the direct collection of data from their leads using real-time conversation tools, with the aim of getting to know their audience better and providing personalized and satisfying experiences.
Emoticon surveys and chatbots are examples of ways companies can start collecting data directly from the source.
These tools are also ways to have conversations with your leads and customer base, learning what suits them or what they really need. All of this data gathered, again with tools like HubSpot , can help marketers better define and segment who is most likely to buy from them and what their purchase triggers are.
As a result, your marketing strategies and campaigns can appeal to specific issues and pain points. The information collected directly from your audience will also help you create better profiled segments of possible buyers among your leads and to define and create marketing content more specific and appropriate to their purchasing stage.
Your company can also carry out A/B tests and further improve the effectiveness of its content and online marketing activities, taking into due consideration the purchasing behavior and the major levers.
Humanize the brand
The most memorable ads and websites tell a story and humanize your brand with it.
Now we know well that campaigns and strategies must lead to numbers and results.
Impersonal or selfish tactics that don't connect with the public work less. People today are more skeptical of the claims a brand makes about itself and want to avail themselves of comparisons between friends and likes.
Marketing strategies that integrate branding and storytelling instead of just promotions and PR succeed in creating emotional connections.
The stories and values of the brand inspire the public and give them reasons to buy other than a lower price.
Storytelling humanizes a brand and helps build customer relationships. It is what differentiates a company from competitors offering similar solutions.
Storytelling shouldn't just be the result of the internal marketing team's activities.
Satisfied customers and influencers can be fruitful sources of content for videos, blog posts, and general campaigns. Having someone the public knows and trusts to tell part of a brand's story builds awareness and establishes credibility.
Bottom line: Building better marketing plans
Marketing strategies are road maps that include tactics for converting audience interest into sales.
Yet plans are only as good as the data that informs them.
The move to real-time market and campaign insights leads to compelling messaging and connects with the people behind those numbers.
Brands that don't lose sight of why their audiences convert can design strategies that build relationships instead of short-term results.
Already familiar with HubSpot?

Talk to one of our specialists and discover our help for your lead generation.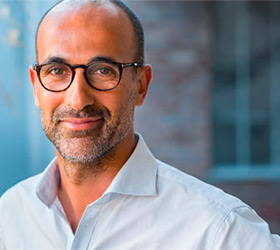 Already familiar with HubSpot?
Talk to one of our specialists and discover our help for your lead generation.