HubSpot is the software platform par excellence for inbound marketing, which includes tools for marketing, sales, customer support and content creation for the web and social media. Today still incredibly more advanced than ever thanks to the introduction of AI, as shown at INBOUND 2023 on September 6, 2023.
A single, perfectly integrated platform, which allows B2B and B2C companies to effectively implement and manage Inbound Marketing strategies, i.e. content-based, for Demand Generation.
The platform provides a powerful, completely free CRM and refined tools designed to manage Marketing, Sales, Customer Service and Content Management activities from a single interface.
But HubSpot isn't just software. It is the basis of a marketing and sales methodology, an innovative approach to the market called Inbound marketing.
Embracing this platform represents a notable advancement in managing B2B sales processes. It's about overcoming the barriers that traditionally divide sales and marketing, instead adopting an innovative integrated approach to Operations.
This choice leads to significant improvements in relationships with customers and potential customers, an increase in the productivity of commercial teams, an acceleration in the pipeline and the automation of marketing activities.
Index of topics

HubSpot and Inbound Marketing
Contrary to the traditional approach, in which Marketing and Sales try to capture customers' attention by sending messages and promotions, Inbound Marketing is a methodology focused on creating high-quality content that attracts people to a company and its products according to the phases: Attract, Convert, Close and Delight.
HubSpot provides a complete set of tools for implementing this strategy, allowing businesses to attract interested and relevant visitors to their website, convert them into leads (potential customers), close sales and, at the same time, improve satisfaction of customers.
In fact, starting from quality content for the customer, the platform also improves the company's online visibility and makes it capable of attracting more qualified traffic, i.e. prospects truly interested in its services and products.
In fact, starting from quality content for the customer, the platform also improves the company's online visibility and makes it capable of attracting more qualified traffic, i.e. prospects truly interested in its services and products.
Specifically, in addition to the CRM, the HubSpot suite consists of:
• a module dedicated to Marketing (Marketing Hub)
• uno dedicato alle vendite (Sales Hub)
• one for Customer service (Service Hub)
• un Content Management System (CMS Hub)
• a module for managing Operations (Operations Hub)
• a module for commerce needs (Commerce Hub)
Implementing Inbound Marketing involves the formulation of a well-defined business strategy, supported by the use of the most suitable set of technologies based on the objectives.
Many of the HubSpot marketing tools and services that form the basis of these Hubs are completely free and fully functional.
Some of these free technologies include the following:
CRM
Email marketing
Ad management
Creating forms
Landing pages or landing pages
Web analytics monitoring
Chatbot
Customer service
Much more
These sales software, customer service, and inbound marketing tools offer integration capabilities with many popular online and CRM tools, including Zendesk, Salesforce, and Microsoft Dynamics CRM. This makes it easy to implement HubSpot into your business regardless of which software suite you currently use.
How does HubSpot work?
HubSpot works in connection with the organization's website and, through the many tools in its Hubs, attracts, engages and delights leads and customers. This is primarily achieved by using the platform to create optimized website content, drive traffic to the website, convert traffic into leads, nurture leads into customers, and provide exceptional customer support.
Faced with the limits of the traditional sales and marketing funnel and the change in consumer behavior, the Flywheel Marketing model was born, represented by the spinning wheel that places the customer at the center.
Customer experience is a priority. Around it there are three phases that feed back:
To better understand the transition from funnel marketing to inbound marketing, we refer you to this video:
HubSpot's infrastructure uses cloud technology, so an organization's users can use the platform wherever they are located.
Why Use HubSpot?
The benefit of HubSpot is that it's an all-in-one marketing and sales platform designed to help drive traffic, get customers, grow your business, and turn leads into sales. To do this, it provides advanced tools with which to refine and leverage SEO, social media channels, landing pages, perform marketing automation, create blogs and perform web analytics.
The tools allow you to integrate the software into your company's website or even create your own website on HubSpot. It also works as a content management system (CMS) with a myriad of possibilities associated with it.
According to HubSpot, there are approximately 121,000 customers in more than 120 countries who use some or all of HubSpot's tools and services.
HubSpot offers countless benefits for different business roles, whether they work in marketing or not.
What are the benefits of HubSpot?
All-in-one inbound marketing platform, CRM, CMS, analytics and customer support
free CRM
Very easy to use
Removes friction in the buyer's journey (thus increasing leads and sales)
It allows users to create all types of website content and optimize for SEO
Provides intelligent automation
Helps organizations unify marketing, sales and services
Organizes and tracks customer communications
It enables organizations to build meaningful and lasting relationships with prospects and customers through valuable content and experiences
Provides useful marketing insights and analysis
It has powerful and robust sales engagement features
More than 500 applications that can integrate with the platform
Continuous training on inbound marketing and software through its academy
So what can your business gain from implementing HubSpot?
Read on to find out how HubSpot can help your business attract the right customers and grow with them.
Marketing Hub
Marketing Hub helps you grow web traffic and convert leads easily and quickly without the need for expensive developers. This is an all-in-one marketing solution designed to convert new visitors into future customers by increasing, tracking and closing web traffic.
Features of Marketing Hub
Marketing Hub provides all the tools marketers need to produce successful inbound marketing campaigns. Some features include a blog, ABM tools, SEO optimization, CTA buttons, advanced email reporting, omnichannel automation, mobile optimization, A/B testing, and collaboration tools.
Templates for email or web content can be built with an easy-to-use drag and drop builder and chatbots that are then launched on any type of device. The Marketing Hub also helps you drive traffic to web pages through SEO tips, social media promotion, and online ads.
Sales Hub
Sales Hub is designed to offer customers a seamless experience at every touchpoint with your organization.
To do this, Sales Hub collects granular information about every transaction and places this information in one easy-to-find location.
Each member of your team can access different parts of this information depending on the permissions they are granted. This system allows the team to provide superior service quality with every customer interaction and ultimately close more deals by speeding up the sales process.
Features of Sales Hub
Sales Hub includes automated outreach capabilities with personalized follow-up emails. Within the Hub, team members can also create and share email templates and measure their performance.
An instant notification is sent to team members when potential buyers open an email or click on a link/attachment. This informs your sales team which prospects or customers to follow up on and when.
CMS Hub
CMS Hub allows businesses and marketing agencies to design and manage their website with ease. Web developers love the flexible themes available, while marketers love the drag-and-drop editor that allows them to quickly and easily create or edit web pages.
If you're looking to build or migrate a robust business website that's optimized for inbound and easy to maintain, then you need CMS Hub.
Features of CMS Hub
CMS Hub allows developers to add sophisticated code to websites, yet remains easy and convenient enough to use for marketers of all skill levels.
Some features include drag-and-drop editor, form builder, a blog, website and landing pages, design manager for custom templates and style creation, website theme marketplace, custom domains and advanced site navigation menus.
Service Hub
Service Hub is equipped with customer support software so as to enhance the overall customer experience offered by the organization. Why is customer service so important?
Approximately 89% of consumers will buy from your brand again after a good customer service experience. Meanwhile, about half of consumers will switch to a competitor after a bad customer service experience.
HubSpot's Service Hub will help you better attract and retain customers with a high level of service and customer satisfaction. Your team can also increase customer lifetime value by knowing where each customer is in their lifecycle.
Service Hub features
Service Hub simplifies customer communications with a ticketing system, knowledge base, live chat capabilities, one-to-one email, VOIP tool, video hosting, and automation features.
The Service Hub can also help you optimize your campaigns with built-in reporting tools, metrics reports based on customer goals, and feedback surveys. Use these tools to delight your customers and increase revenue.
Operation Hub
Operations Hub, the newest hub in the line, automates business processes and keeps teams aligned with a single source of customer information.
The module allows you to create a frictionless customer experience thanks to its complete suite of operational tools. This will help promote the growth of your business and ensure it runs efficiently.
With Operations Hub, your team will be able to access a unified CRM platform that manages and syncs customer data, automates business processes, connects apps, and more.
Features of Operation Hub
Operations Hub makes it easier for your systems to work in harmony. This module allows users to do more than just create custom dashboards and reports. Some of its special features include automation for internal processes, duplicate contact management, record customization, custom field mapping, and notification management.
Use Operation Hub to store, personalize and manage your data, keeping your CRM organized and ready for marketing and sales teams.
Unique features of HubSpot
HubSpot's emphasis on inbound marketing and addressing the specific pain points customers experience during the purchasing journey has led to several unique features not found with other CRMs. HubSpot enables the creation of intelligent pages that display content tailored to specific users based on their previous interactions with your company.
Improve efficiency in customer management and communications
HubSpot offers an integrated CRM system that allows businesses to track all customer interactions. This CRM forms the core of a demand generation system as it centralizes data, providing a complete view of the customer. This information allows companies to personalize their communications.
To ensure complete data management, the platform can be integrated with any existing CRM in the company, eliminating the need to replace the existing CRM with the HubSpot one, if already in use.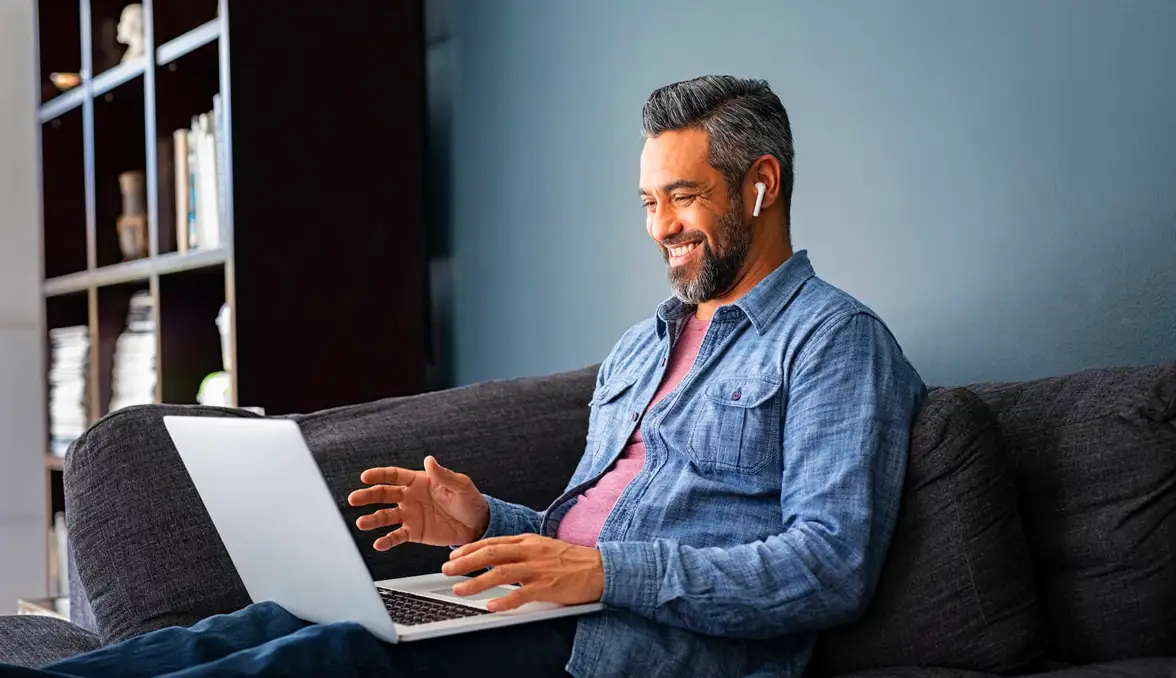 Tracking the activities of the prospect or customer
Every activity carried out on the intelligent website is monitored and tracked, so as to provide a precise map of the activities carried out on the site. This occurs through a specific code inserted on the web pages and will provide the foundation for subsequent demand generation activities.
Until a visitor takes an action and provides their information, such as filling out a form with their email address, they remain anonymous. At this stage, the only way to monitor your interactions is through the use of cookies. In practice, a tracking code or script is inserted into the website, which allows the user's browser to be identified.
Only when the user decides to share his data and consent to their processing, HubSpot creates a contact that allows the person to be identified and the entire path he has taken on the site and on social media to be recorded, with all the details such as the when you visited, the pages you visited, and the duration of your interactions.
Armed with this data, HubSpot's marketing automation tools enable businesses to design and execute effective campaigns. This ensures that customers or site users receive relevant and timely messages, thus improving business communication.
Additionally, HubSpot also offers tools for managing and monitoring your social media and SEO activities. These tools help businesses effectively communicate with customers across different channels and improve their online visibility. The platform also allows you to manage customer service, including support tickets, live chats and chatbots, which helps to respond promptly to requests and improve customer satisfaction.
Effective campaign management with HubSpot
HubSpot Marketing Automation offers the ability to automate a variety of processes that would otherwise require considerable manual effort.
That is, it is possible to automate the management of email marketing campaigns, interactions on social media and lead management. HubSpot's automation not only increases productivity, but also allows you to personalize the customer experience, helping to boost engagement and loyalty.
The range of features that Hubspot offers saves a lot of time in customer relations and related activities.
It all starts with collecting customer data. The platform allows you to acquire not only the personal information, such as the email address and company, that users provide to access content, but also data on interactions carried out on websites and social media.
This data includes user history, such as pages visited, social media advertising campaigns participated in, and white papers downloaded. This information helps us understand your interests and what stage of the purchasing process you are currently at.
For example, you can determine whether the site user is only looking for information or whether he or she is evaluating a specific product. But not only.
Personalized and relevant content
On the basis of this information it is possible to create segments, i.e. lists of prospects defined by setting filters with personal and behavioral data.
HubSpot's Lists tool lets you create a custom list of contacts, businesses, offers, or objects based on property values and other characteristics, including activity on your site.
For example, you can create a list of people who work in the retail sector in companies of a certain size, and who have visited certain web pages. Unlike what normally happens, the advantage is that the list is dynamic: once the rule is set, the list updates over time by adding all the new contacts that enter the CRM and respect the predefined parameters.
The content that is shown to users can also be customized. For example, you can set a rule whereby everyone who has visited a certain page sees a certain text on a landing page or pop-up.
Improve conversion
HubSpot's built-in or connected CRM allows you to track all lead interactions, including contact details, email interactions, phone calls, website visits, and more.
In concrete terms, it is possible to find in a single position all the information relating to the interactions of the potential customer (prospect) and the marketing activities carried out. This includes campaigns and offers real-time reporting on overall performance, enabling detailed analysis of the various channels used and the individual touchpoints that are contributing the most to overall value.
Through powerful Marketing Automation capabilities, you can develop and configure specific Lead Nurturing processes and flows for different target groups, based on their previously declared interests.
This can be used to reactivate inactive contacts or to send communications regarding products, updates or additional opportunities in order to promote cross-selling.
Similarly, it is possible to set up automatic emails when contacts perform relevant actions.
The main purpose of these initiatives is conversion, that is, encouraging the user to take a specific action (known as CTA or Call To Action). This action may include registering for an event, downloading a document, requesting product information, and so on.
In summary, the goal is to guide the user through the entire marketing process, leading him towards the final phase of the marketing funnel. At this point the platform will help to identify among all the contacts generated those qualified leads that show a real interest in the company's offer, in order to transfer them to the commercial team, which will continue the activities thanks to the Sales Hub tools.
Lead generation or generation of qualified leads
The creation of valuable content for customers, the development of landing pages, the definition of marketing communications automation flows, social media: all this helps companies generate interested, high-quality leads, and convert them into customers, monitoring the sales pipeline step by step.
The starting point is the creation, quality and type of content that must attract potential customers, must be optimized for search engine availability (SEO) and consequently generate quality traffic to the website.
Once you have attracted the right audience, the right buyer personas, the next step is conversion. Typically this involves enticing the user to leave their contact details in exchange for valuable content, such as an informative white paper, template, or attendance at an event.
For this purpose, HubSpot allows you to create personalized and conversion-optimized landing pages.
The marketing team will be able to use Hubspot tools, such as calls to action, pop-ups, chats, chatbots to transform the site into a real engine for acquiring qualified leads. By creating specific logic for each of the tools it will also be possible to personalize the experience of users browsing the site.
It is also possible to carry out A/B testing to check which versions of each tool perform best.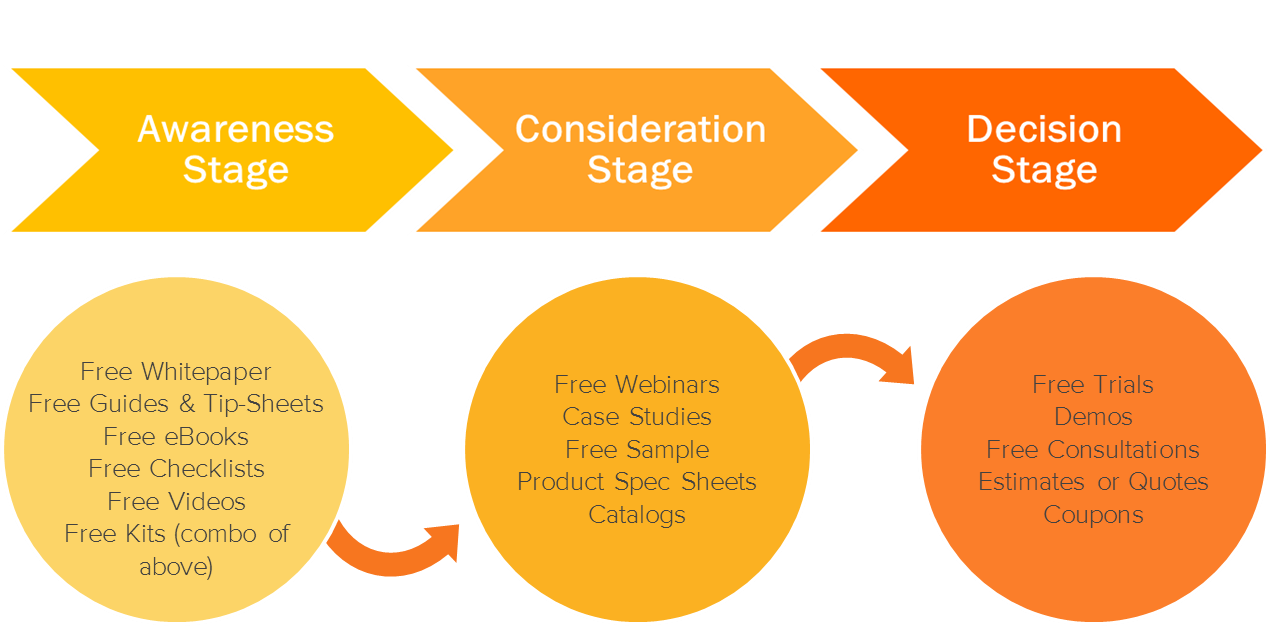 Lead nurturing and lead scoring
After acquiring the lead, it becomes essential to start a contact nurturing process, known as 'lead nurturing', which consists of providing relevant information to the user in a personalized way. As mentioned, with HubSpot you can automate a number of marketing tasks, including sending follow-up emails to leads and segmenting leads based on their behavior and interactions with your website.
Furthermore, the platform allows you to record all interactions with leads, which include contact details, email communications, website visits and more. This feature helps identify the most promising leads, identified as 'hot', using a predefined scoring system called 'lead scoring'. Lead scoring assigns a score to each action performed by leads, thus allowing the personalization of communications based on the needs and interests that have emerged.
In practice, HubSpot tracks user behavior on the site, allowing you to identify their specific interests and evaluating the level of interest for each topic. This occurs through the assignment of quality scores to the pages visited and the number of visits made by each user. Thanks to this evaluation, it is possible to create clusters of contacts with similar interests and plan targeted campaigns for each group.
During these campaigns, communications after the first can be personalized based on user interactions in previous stages. In this way, HubSpot also becomes an integrated system for automating lead nurturing. This automated, customer-centric process enables personalized one-to-one communications that, if well designed, can be compared to real interactions.
A CMS to simplify the automation of content management
The HubSpot platform also includes a Content Management System (CMS) that provides a set of tools for creating content such as blogs, e-books, webinars and other materials intended to attract potential customers. This content can be optimized to improve online visibility through search engine optimization (SEO), thus helping to generate high-quality traffic to the website.
Furthermore, the CMS allows the creation of personalized and optimized landing pages for maximizing conversions. These pages can be used to register for events or download PDF files, allowing you to collect information from visitors through contact forms where you can enter details such as email address.
You can perform in-depth performance analyzes of web pages, landing pages and blog posts, with the ability to break down data by input channel and apply filters by specific site, domain, language, country, brand and more.
For example, with the social management tool you can publish and monitor all content from a single point, with relative time savings and multi-channel performance tracking.
Interactions with users are directly reported in the CRM and it is also possible to analyze which activities, or posts, are bringing greater value and not just engagement.
Even for paid campaigns you have all the advantages of social campaigns, with the added possibility of tracking the specific ROI of each channel, campaign and ad.
Ensure an integrated customer view and data driven choices
HubSpot enables an integrated view of the customer through centralized collection of data about customers, interactions and behaviors. This allows marketing and sales to make data-driven decisions, as they have access to detailed customer information, which facilitates the personalization of marketing and sales strategies, improving overall operational efficiency.
Additionally, the platform offers in-depth analytics that help you evaluate performance and identify improvement opportunities, ensuring decisions are driven by hard data.
Performance monitoring and detailed reporting
HubSpot provides data analytics tools that help businesses gain a deeper understanding of their customers and evaluate the effectiveness of their lead generation strategies. This evaluation process helps optimize marketing tactics by focusing on the channels that generate the most qualified leads.
HubSpot dashboards are an effective tool for monitoring and improving sales performance. These pre-built dashboards cover a variety of common sales metrics and can be customized to meet your specific business needs.
With these dashboards, you can get a complete view of your sales activities, monitor key metrics, and pinpoint areas where improvements can be made.
Among the metrics that can be monitored via HubSpot dashboards we find the number of calls made, emails sent, appointments made, offers created and closed, and many others.
How much does Hubspot cost
The platform offers a completely free entry plan.
The cost of HubSpot changes based on the tools and features you intend to use: there are six Hubs, they can be purchased separately or combined with each other and have distinct price levels, according to a progressive and monthly fee model.
There are three price ranges: Starter, Professional, Enterprise.
Will HubSpot work for your business?
The only way to know for sure if it fits your business needs is to try it. Every company is different, from its goals, its customers, its culture, and in many other ways.
Just like exercise, you'll get out of it what you put into it. If you're ready to really commit to the concept of inbound marketing – which for some will undoubtedly take some getting used to – then the easy answer is yes.
HubSpot tools are there to help you convert and make the most of inbound marketing, not to do everything for you. You won't find any silver bullet, but if you spend the time you may find that it's the best way to generate web traffic, convert leads, and close sales.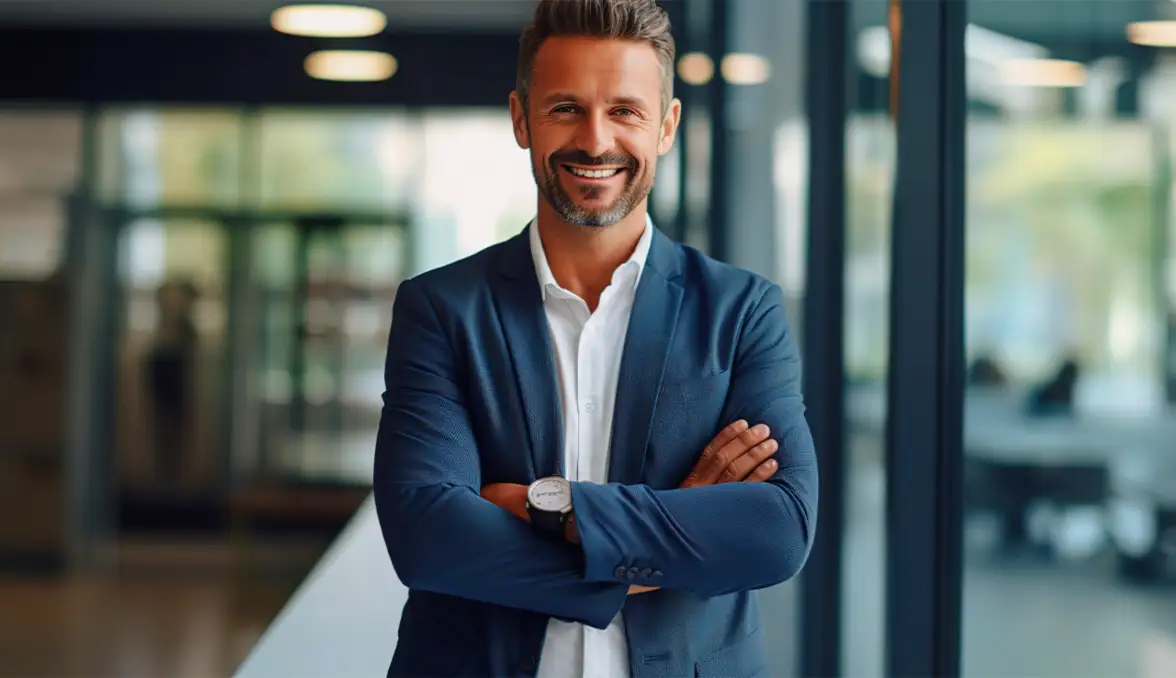 How to get the most out of HubSpot
If you want to get the maximum benefits from a software platform, there is a fundamental step that is often underestimated: collaborating with a certified partner. This might seem like a minor detail, but it can actually make the difference between average software usage and significant business transformation.
Why should you consider this option? First, a certified partner has a deep understanding of the software you are using. This means that he not only knows all its features, but also has experience successfully implementing it in different business contexts. So, you don't have to worry about starting from scratch or making costly mistakes.
Additionally, the onboarding process is essential to get started on the right foot. A certified partner can guide you through this phase efficiently, minimizing downtime and ensuring everything is set up correctly from the start. This is especially important if you're trying to save time and avoid initial frustrations.
Training is another crucial aspect. The software might have many powerful features, but if you don't know them thoroughly, you won't be able to take full advantage of them. A certified partner can offer you personalized training sessions, tailored to your specific needs. This way, your team will gain the skills needed to use the software effectively.
Furthermore, a certified partner can provide you with personalized advice. Every business is unique, and a certified partner can help you configure the software to best meet your specific needs. This means that you will get maximum value from the software and that it will be seamlessly integrated into your business operations.
Finally, when you encounter problems or need assistance, a certified partner will be there for you. This means fast problem resolution and constant support when you need it.

In short, working with a certified partner is an investment that can transform your software experience. Not only will you get better results, but you will save time and avoid frustration. So, if you really want to maximize the benefits of the software, seriously consider this option. Strategic collaboration can make the difference between success and mediocrity.
Kiosk is HubSpot Solution Partner.
Further details on our inbound marketing service proposal
Get off on the right foot.

Speak to one of our consultants and request a free web site assessment. You will be able to discover which elements to leverage for the growth of your business with a platform like HubSpot. And if you want, you can make use of our team for onboarding and additional services.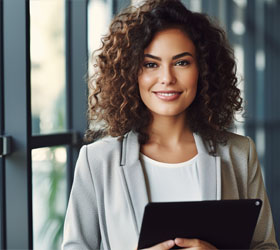 Get off on the right foot.
Speak to one of our consultants and request a free web site assessment. You will be able to discover which elements to leverage for the growth of your business with a platform like HubSpot. And if you want, you can make use of our team for onboarding and additional services.