For a business, conducting a digital signage software review before making a purchase is a critical step in ensuring the success of its visual communications strategy.
Investing in digital signage software is a significant decision that will affect the effectiveness and efficiency of communicating with your audience. Through thorough analysis, you can evaluate the software's capabilities, including content management, customization, ease of use, remote management and performance analysis capabilities.
This analysis process allows you to select the software that best suits your company's specific needs, maximizing your investment and ensuring a successful visual communication experience. In addition, digital signage software analysis helps avoid additional costs for unnecessary or unused features, improving overall operational efficiency.
In this article, we'll explore the top digital signage software features to consider and explain why they're important to the success of your digital display strategy.
What to consider and why
Digital signage software has become a staple for businesses looking to enhance their visual communication and engage audiences effectively.
However, with a huge range of options available in the market, it's crucial to know the key features to look for in order to choose the software that best suits your needs.
Let's see the key points to analyze.
Content Management: One of the key features of good digital signage software is content management. This feature allows you to intuitively create, edit and program the contents to be displayed on the digital displays. Make sure the software offers a user-friendly interface and the ability to upload various file formats, such as images, videos, and text. Also, consider organizing content into playlists and scheduling them to play based on specific dates and times.
Remote Management: The ability to manage digital displays remotely is essential for streamlining day-to-day operations. Look for software that allows for centralized management of your displays, including content scheduling, software upgrades, and performance monitoring. Remote management allows you to save valuable time and make changes in real time without having to physically travel to each display.
Integrations and Interactivity: Look into digital signage software integration possibilities with other business platforms or applications you may be using, such as content management systems (CMS) or audience analytics solutions. Furthermore, if you want to actively involve the public, consider the presence of interactive features, such as touch screens or QR codes, to stimulate interaction and increase engagement.
Scalability: Some digital signage software is designed to meet the needs of small businesses or a single location, while others can handle a large network of displays spread across multiple locations. It's important to evaluate whether the software can scale to support your current and future business needs.
Monitoring and Analysis: Finally, good digital signage software should offer performance monitoring and analysis tools. These features allow you to evaluate the effectiveness of your campaigns, monitor views, interactions and other key metrics. Data monitoring and analysis help you make informed decisions and optimize your digital signage strategy.
Interface and Ease of Use: The usability of software can vary considerably. Some software offers an intuitive and user-friendly interface, making it easier to create and manage digital content. Others may require a steeper learning curve or be more complex to use.
Technical Support: The availability and quality of technical support offered by software vendors may differ. It's important to consider whether the vendor offers timely and reliable support, training resources, and regular software updates.
Cost: Digital signage software can vary widely in cost. Some are offered as on-premise solutions, while others are monthly or yearly subscription-based. Cost may depend on the complexity of the software, the features offered, and the number of displays or users supported.
A cursory review of digital dignage software features can lead to significant risks, such as operational inefficiency, lack of customization, content management limitations, interaction challenges, and inadequate technical support.
It is imperative to conduct a detailed feature review to ensure that the software you select can fully meet your business needs and help drive the success of your visual communications initiatives.
Dise is our software proposal for managing information, advertising and even interactive content on digital displays and totems. Dise ranks among the best on the market for professional solutions. Secure, easy to use, scalable, complete.
If, on the other hand, the need is to manage and publish content on multimedia totems, integrating push content with interactive features, then we recommend SiteKiosk, an excellent platform which, among other things, offers anti-vandalism management of the system.
Do you want to start off on the right foot? Set up a call.

Talk to one of our digital signage experts today and transform your communication in an innovative and engaging way.
Make the most of the potential of digital signage.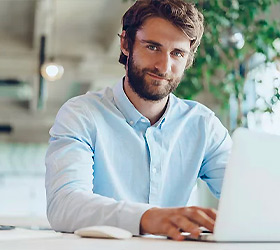 Do you want to start off on the right foot? Set up a call.
Talk to one of our digital signage experts today and transform your communication in an innovative and engaging way.
Make the most of the potential of digital signage.