Periodically, even the most beautiful site needs an update, a redesign. There are many good reasons that justify the redesign of a website, ranging from the need for rebranding to the transition to a new Content Management System (CMS), from low popularity to a design that can be traced back to the dawn of the web.
Styles change and freshness is lost only as a result of competition and new trends. Strategies change, new tools guide the game and you risk losing competitiveness. So at a certain point reasons emerge that lead us to consider a redesign and optimization work to be necessary. And that's why, before starting headlong into a new redesign project, a careful preliminary audit must be carried out.
Why is it worth doing an audit of your site?
These are just some of the main benefits you get from a marketing point of view:
Website performance optimization

Search engine optimization

Conversion rate optimization

Competitive analysis

Problem identification
But let's try to understand what an audit consists of.
What is a website audit?
We might define a website audit as an examination of page performance prior to its large-scale search engine optimization (SEO) or a website redesign. Auditing your website can determine if it's optimized to meet your traffic goals, and if not, how you can improve it to boost performance.
Conducting a website audit annually is best practice, even when you aren't planning a redesign.
That said, the business can often seem daunting, especially if you have a complex site with many different pages.
That is why we recommend dividing the audit into two parts:
a technical check

a design audit
The technical audit will help you: better understand your website performance, identify missed SEO opportunities, and discover areas where your lead generation efforts may be strongest.
The design audit will help you: identify brand inconsistencies, evaluate usability and accessibility, update your current design system to simplify future website updates.
In Kiosk we have an audit model that we can provide you for free. Just request it.
---
Are you looking for an agency to entrust with the strategic restyling of your current website?
---
How to put together a redesign team
Before you get down to business, it's important to take the time to assemble a team of stakeholders.
The DARCI framework serves as a valuable starting point for assembling that core team and can help you understand who to engage and when to engage.
DARCI stands for Decision-Maker, Accountable, Responsible, Consulted and Informed.
The DARCI framework has become almost synonymous with project management because it made it possible to define who to work with and in what capacity when it was necessary to execute a project or initiative in a rather complex organization.
There are other versions of it such as RACI, which is what you will find in PMBOK GUIDE, a useful guide for managing projects. RACI is the same as DARCI but excludes the Decision-Maker.
In summary DARCI helps to clarify responsibilities and creates the shared language to assign and track responsibilities, making the team more efficient and allowing others to see who is responsible for the particular task.
DARCI allows you to consider and identify the people you need to consult and inform before the start of your project and during its execution. If you skip this step, you will most likely end up in typical situations such as assisting someone entering the project towards the end of the game, and having the project team back off and start over.
The subject is frustrated, and the whole project is overdue. And this is just one example, but we could do others.
The points we wanted to cover here are the starting point for conducting a good audit before tackling the redesign of your website. Our experience has taught us that the success of a good redesign starts before the design process begins.
Kiosk, Hubspot's solution partner, is able to audit your site for you, and provide you with a useful overview of the strengths and weaknesses of your current website. Our assessment will help you focus your attention in terms of where you need to spend the most time to make improvements.
Request a free audit of your website

Talk to one of our web specialists. You will receive a free, no-obligation audit of your current website so you can start off on the right foot right away.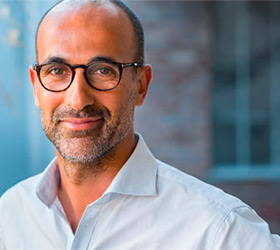 Request a free audit of your website
Talk to one of our web specialists. You will receive a free, no-obligation audit of your current website so you can start off on the right foot right away.