Since the indications provided for the reopening of all commercial activities and professional offices provide for the regulation of entrances to the structures, the use of an online booking and appointment management system has become necessary.
Hairdressing and beauty shops, insurance companies, gyms, restaurants to name a few, inevitably have to regulate the flow of their customers. This leads them, on the one hand, to try to make the customer experience fluid, on the other to make internal management easier.
What solution then to the regulation of entrances? Managing customers based on appointments, allowing them to make online reservations, is certainly a valid option, which is one of the tools useful for containing the spread of the virus in the workplace.
In fact, experience is showing how a good online booking system simplifies customer management, but also facilitates the use of services by giving customers great freedom.
Not only. The fact of offering its customers an autonomous appointment booking method is a plus, i.e. an element that enhances the activity itself, a much appreciated attention to the health and time of the customer.
In fact, customers can easily check availability based on timetables, make a reservation at any time of the day and possibly postpone an appointment in case of unexpected needs, in conflict with the commitments already made.
For these reasons it is necessary to switch to an orderly and scheduled management of services. However, this means finding a solution that meets your needs.
Essential characteristics of a reservation system
The elements to consider are numerous. We try to identify the most relevant.
More points of sale to manage or single activities
Services with different hours
Different number of employees depending on the time slot
Number of different bookings per time slot
Secure data management
Management of criticalities
Easy to use
Benefits of a booking system for activities
The advantages of equipping your business with a reservation system are numerous and of great value. These are the main ones:
a single booking management point and a control dashboard
a booking collection point active 24 hours a day, 7 days a week
reduction of human errors
better organization of the working day
better quality of service offered to customers
better human resource management
reduction of telephone workload
greater knowledge of its customers and retention
data analysis to support activity and decisions: aggregated and specific overview of booking data, advanced reports
possible integration with other email marketing platforms
Which system to choose?
There are several booking systems on the market, more or less valid, more or less suitable for your business.
Web systems, stand alone systems, platforms integrated with management systems, etc. There are also free systems such as Google Calendar, Microsoft Office.
Kiosk offers two highly configurable systems: Kiosk Buk and Kiosk Hydra Booking perfect for different market sectors, for large and small companies and professional studios.
Kiosk Buk is a modular online booking system that adapts to multiple types of activities, businesses and services.
It offers intuitive interfaces to both customers and internal staff, as well as providing practical features that save everyone time and money.
And precisely from the point of view of practicality, Kiosk Buk is responsive and therefore does not require you to download an App on your mobile phone but easily adapts to be seen by any device capable of connecting online. Therefore it satisfies a broad spectrum of users. Which is not negligible in terms of comfort for users.
The Kiosk Hydra Booking software is more complex, an advanced booking system that integrates the online booking channel with the physical channel for taking the ticket through a totem or queuing system. A solution that offers complete and refined customer journey management, thanks to the integration of online and offline bookings.
The system integrates with the Kiosk Hydra queue management platform, and is perfect for managing hospital and public office appointments.
A comfortable interface designed to satisfy mobile users and a robust queue management system: two arms of the same body. Based on the cloud, it manages data securely, and facilitates its analytical management for statistics and business reports.
The fact of having a single data and service management platform facilitates management on the administrative front while offering convenience and ease of use for customer or visitor users.
Would you like to know more?

Our experts are able to assist you in defining the optimal solution for managing appointments and reservations in your business.
Talk to our account and evaluate our proposal.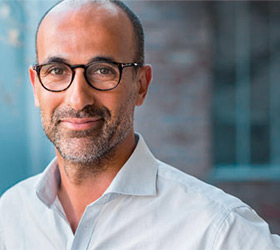 Would you like to know more?
Our experts are able to assist you in defining the optimal solution for managing appointments and reservations in your business.
Talk to our account and evaluate our proposal.