Huddle Rooms are the new smart workplace spaces, small in size but well equipped to allow easy and instant collaboration between the members of the work team.
The Huddle Rooms were initially born as a response to the need to be able to work and discuss with colleagues in acoustically isolated contexts, to ensure privacy and to avoid increasing background noise in open space environments.
The open spaces, initially designed to facilitate spontaneous collaboration between colleagues, have over time proved to be a distraction due to the background noise generated by conversations and phone calls.
Today the Covid emergency has undoubtedly forced companies to review their habits and work processes, moving workstations outside.
The need to facilitate a videoconference dialogue between team members present inside and outside the company has made the Huddle Room phenomenon of even greater interest.
Huddle Room – small meeting rooms and soundproof islands
Normally the space of a Huddle Room is comparable to that of a small meeting room , of adequate size to allow a group of a few people to gather around a table. The typical technological equipment includes network access points for the various laptops and large format wall displays to share presentations, videos and video calls with remote colleagues.
Huddle Rooms can sometimes be used to focus on delicate jobs, or for complex phone calls, or for quick morning briefings.
An effective collaboration
The Huddle Rooms, thanks to their intimate and reserved aspect, allow employees to come together on the fly in short and quick brain storming meetings, for presentations to clients or for problem solving discussions, even with colleagues or clients remotely.
All with the necessary protection , privacy and confidentiality .
The spaces can be delimited by glass walls or sound-absorbing walls, of variable shapes and sizes also according to the type of collaboration envisaged.
The technological equipment of the Huddle Rooms
These small meeting rooms must be adequately equipped with software technologies , hardware peripherals and audio and video kits capable of effectively supporting the various meeting activities.
The critical factors concern the need to ensure high audio quality, clear video, collaborative management of spaces, integration of personal devices, support for the main videoconferencing software.
In some cases, the number of Huddle Rooms available is such that no booking systems are required. In general, the provision of landing systems for booking rooms such as Kiosk Targa becomes indispensable in order to ensure the carrying out of collaboration activities.
Audio for Huddle Room
In the small spaces of Huddle Rooms, one of the essential requirements is to provide a high acoustic standard and high insulation from external noise. For this purpose, state-of-the-art audio devices come to the rescue which are able to eliminate background noises ensuring the transmission of only voice, for perfect remote communication.
Video collaboration solutions
The technological equipment of the Huddle Rooms can include the presence of video devices such as webcams, interactive whiteboards and displays, to view presentations or colleagues connected in a videoconference session carried out through Zoom, Microsoft Teams, Webex, Meet.
In some cases, displays with touchscreen technology are used directly in order to benefit from the dual use: display for videoconferencing and content collaboration, but also interactive whiteboard.
Of course, the displays must be suitable to ensure a high quality video experience. Therefore it is important to choose well based on quality, rather than based on screen size. Furthermore, since the Huddle Rooms are installed in small and shallow spaces, the use of HD webcams equipped with a wide viewing angle to allow the framing of all participants can make the difference.
Collaboration and Huddle Room
One of the indispensable requirements in a Huddle Room is the possibility of sharing the contents and projects present on your devices without interruption, making them accessible to the participants of the meeting without much difficulty.
Through access to Wi-Fi and cloud platforms, team members in a Huddle Room can show content, presentations or project files on the sharing display, facilitating decision making and work in progress.
Kiosk proposes itself as a reliable partner in the study and supply and installation of what is necessary for your Huddle Room:
soundproofing systems
systems for sharing projects and contents
Would you like to know more?

Our team of experts is available to learn about your business challenges and define the best solution for your collaboration spaces.
Talk to our account.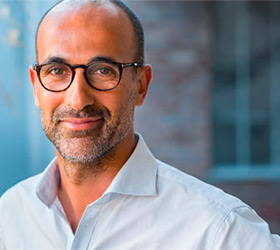 Would you like to know more?
Our digital marketing team is available to learn about your business challenges and define the best solution for your collaboration spaces.
Talk to our account.