In touristic places and places with high affluence, the need to provide useful and up-to-date information to both citizens and tourists and travelers is essential to ensure a positive and satisfying experience. In this context, the digital information totem presents itself as an innovative and valuable tool.
In this article we will analyze the characteristics of the digital information totem, its importance in touristic and crowded contexts and how it can improve the communication of information to citizens and passing visitors.
The evolution of local promotion with information totems
The advent of digital technology has revolutionized many aspects of our daily lives, including local promotion. In the past, paper posters and billboards were the primary means of informing and promoting local events and attractions.
However, the emergence of digital information totems has radically transformed the way citizens and tourists access or learn about local activities.
For decades, posters and paper posters have been the predominant means of advertising events, concerts, exhibitions and other local initiatives. Posted on walls, information boards and distributed at strategic points, these printed works played a crucial role in capturing people's attention and attracting them to events of interest to them.
However, over time, it was realized that this traditional approach had some drawbacks:
1. Limited Visual Impact: Due to competition with other posters and billboards, information could often be easily overlooked or covered up by other advertisements.
2. Printing and Distribution Costs: Producing and distributing posters required significant resources, especially for larger events that required large territorial coverage.
3. Static and quickly outdated information: Once printed, information on posters could not be easily updated or changed in real time.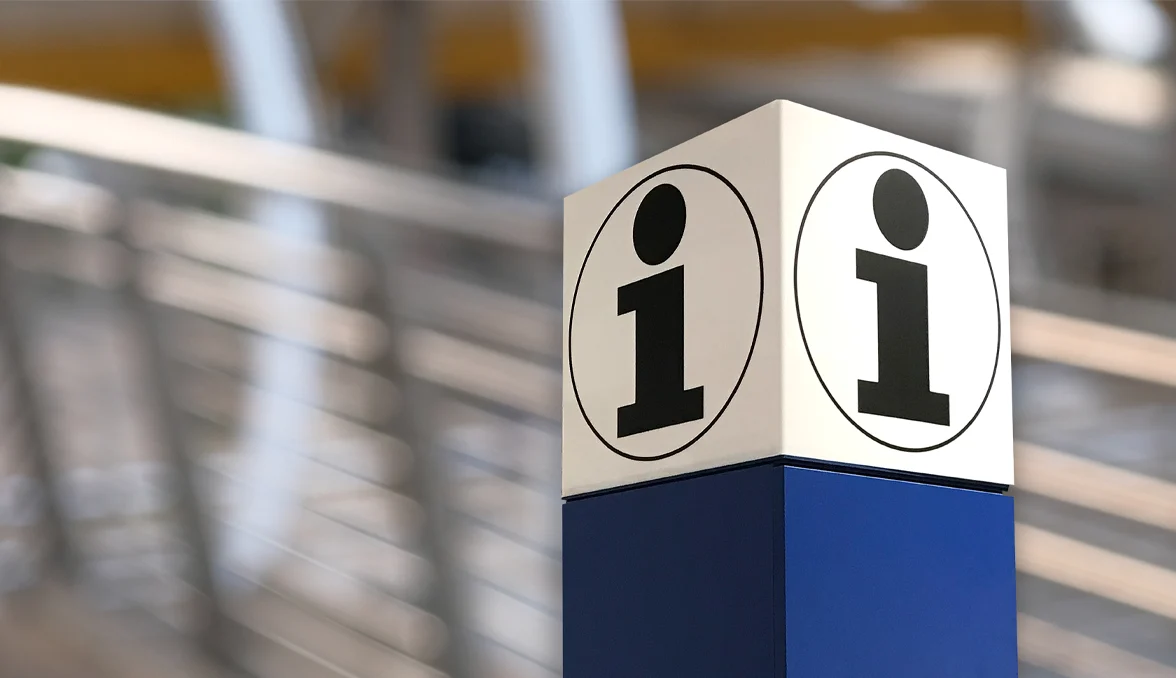 Information points
In the past, to facilitate citizens and tourists in obtaining information, traditional information points were commonly used. These dedicated spaces were usually equipped with paper maps, brochures, and staff to provide assistance. While they were an important asset, they could often be limited in terms of coverage, content, and availability.
However, as technology has advanced and the needs of the public have evolved, there has been a remarkable transformation in the approach to information. Today, the most modern and innovative way to meet these needs is represented by digital totems. These state-of-the-art, interactive devices deliver a wealth of information quickly and intuitively.
With the advance of digital technologies, the information totem has thus become a strategic element among the solutions used in the tourism sector for promotion, territorial marketing and communication.
What is a digital information totem?
The digital information totem is an interactive and technologically advanced structure that offers useful and pertinent information through the use of touch screens, multimedia devices and Internet connectivity. These totems can be installed in public places such as squares, parks, museums, railway stations, airports and tourist centres, offering a central point of reference for accessing various information.
Characteristics of a digital information totem
1. Interactivity: Digital information totems allow users to interact with information. Thanks to touch screens, citizens and tourists can navigate through the available options, search for specific information and access interactive maps.
2. Multimedia contents: In addition to text, totems can provide multimedia contents such as images, video and audio, enriching the information experience and making the information more engaging and understandable.
3. Localization: Totems can be equipped with GPS functions to help visitors locate points of interest and receive directions on how to reach them.
4. Real Time Updates: Thanks to Internet connectivity, totems can provide constantly updated information regarding events, local news, weather conditions and other useful information.
5. Multilingual: In tourist places, the presence of multilingual information is essential to welcome visitors from all over the world. Digital information totems can offer content in different languages to ensure maximum accessibility.
The advantages of information totems
1. Visual Impact and Immersive Experience: Digital information totems use luminous and multimedia displays to capture the audience's attention, offering an immersive experience with interactive content such as videos, images and interactive maps.
2. Real-Time Updates: Connected to the Internet, the totems can display constantly updated information on events, timetables and other local news, providing timely and accurate data.
3. Reduction of Environmental Impact: Unlike paper posters, digital information totems contribute to a more sustainable and environmentally friendly approach by eliminating resources such as paper, ink, storage space and transport to distribute traditional information materials .
4. Multilingual Support: In international tourist spots, totem poles can provide content in multiple languages to welcome visitors from all over the world.
5. Personalization of Information: Totems can collect data about users and offer personalized suggestions on events and attractions based on their interests and preferences.
The advent of digital information totems has marked an important step in local promotion, overcoming the limits of paper posters and opening up new opportunities for involving citizens and tourists.
With their visual impact, the possibility of providing updated information in real time and engaging interactivity, information totems have established themselves as an indispensable tool for supporting local culture, promoting events and attractions and improving the overall visitor experience.
This transition to digital not only offers practical benefits, but also represents a significant step towards a more sustainable and cutting-edge approach to local promotion.
The importance of the digital information totem in tourist, transit and living places
1. Orientation: In busy tourist places, it can be difficult to orient yourself and find accurate information. The digital information totem acts as a reliable guide, providing interactive maps, directions and information on places of interest.
2. Useful information: The totems provide essential information such as opening hours, public transport timetables, emergency numbers and useful contacts to make visitors' stay easier and safer.
3. Tourism Promotion: Totems can be used to promote lesser-known tourist attractions or local events, helping to distribute the flow of visitors in different areas and supporting the local economy.
4. Reduction of paper consumption: Digital information kiosks can reduce the need to print information materials on paper, contributing to a more sustainable approach to information delivery.
5. 24/7 access: Digital totems can be available 24 hours a day, allowing citizens and tourists to access information even outside office hours or during the night.
The digital information totem represents a significant step forward in the dissemination of useful and updated information to citizens and tourists in tourist and high-traffic places. With its interactivity, multimedia content, localization and connectivity, the totem offers a complete and effective information experience.
Its installation in strategic places can improve the experience of using the space or structure in which they are located, contribute to the promotion of local tourism and support effective communication between institutions and citizens.
In other cases, the digital information totem proves to be a precious ally in allowing guests and users in general to find and have information useful for using the service made available. Think of museums, libraries or cultural spaces, for example.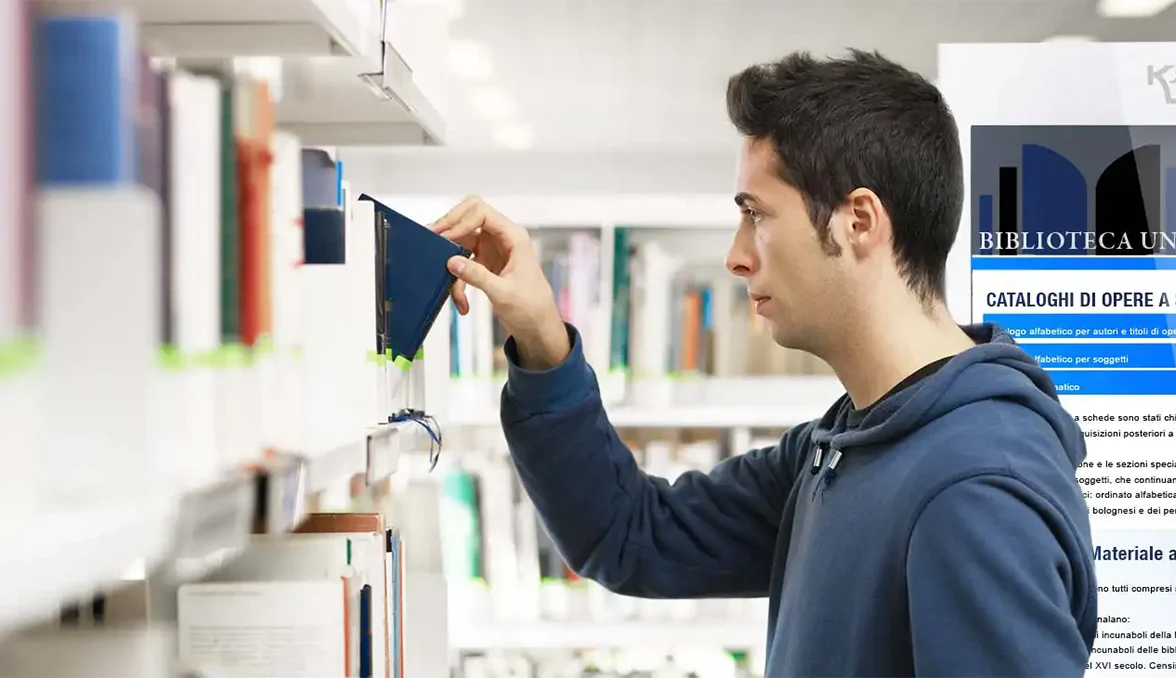 Other examples of use of information totems
Information totems have been used in a wide range of contexts and scenarios, providing useful and engaging information to citizens and tourists.
Below are some exemplary cases of use of information totems:
1. Tourist Places: In popular tourist sites or tourist cities, information totems are installed to provide interactive maps, information on tourist itineraries, suggestions on local attractions, hotels, restaurants and cultural events. These totems help tourists to orient themselves and discover the wonders of the place, making the experience more pleasant and easy.
2. Natural Areas and National Parks: In national parks, nature reserves or protected areas, information totems can be used to provide information on local flora and fauna, hiking routes, rules of conduct and safety advice. They help to make visitors aware of the importance of conservation and respect for the environment.
3. Urban Centres: In large cities, information totems are positioned in squares, railway stations, airports and shopping centers to provide information on public services, transport timetables, cultural events and local news. These totems improve the accessibility and usability of cities, making life easier for citizens and visitors.
4. Hotel: The digital information kiosk in the lobby provides guests with easy and immediate access to crucial hotel information, such as check-in and check-out options, service hours, available activities, restaurants and local attractions. Guests can get this information around the clock, without having to wait for assistance from reception staff, thus reducing queues and improving overall guest satisfaction.
5. Museums and Exhibitions: In museums and exhibitions, information totems are used to provide detailed information on works of art, historical artifacts or interactive exhibitions. They can also include multimedia content such as videos and images to enrich the visitor experience.
5. Events and Conferences: During events and conferences, information kiosks can be strategically placed to provide agendas, site maps, speaker details and additional information for attendees.
7. University Campuses: On university campuses, information totems are installed to help students find buildings, learn about class schedules, available services and useful information about academic life.
8. Emergency Information: Information totems can be used to provide emergency information in case of critical situations or natural disasters. They may contain evacuation instructions, emergency numbers and information on assembly points. Some of these, such as Kiosk Help, can be equipped with a modern AED for cardiac arrest resuscitation.
9. Historical and Cultural Places: In historical and cultural places, information totems can offer historical information, audio guides and historical images to immerse visitors in the history and culture of the place.
These are just a few examples of how information totems can be used in different contexts. Their flexibility and ability to provide personalized information make them a valuable tool for improving the communication and experience of citizens and tourists in many areas.
Let's now examine a fascinating case where customer service is already top notch, but the goal is always to consistently deliver the best.
Information totem for Sheraton Milano Malpensa
An interesting application from the point of view of an information service for tourists or travelers is given by the totem in the Sheraton Milano Malpensa Hotel.
Sheraton Milan Malpensa Airport Hotel & Conference Center is the only hotel with direct access to Terminal 1 of Malpensa airport and just 30 minutes from the center of Milan. A building with a unique design that houses 437 soundproofed and elegantly furnished rooms, 1000 m2 of spa with indoor pool, a 400 m2 Crew Lounge and a 150 m2 Sheraton Fitness make guests feel right at home.
The ideal choice both for business and leisure travellers, and for those waiting between one connection and another.
For important events or business meetings it offers a wide range of conference facilities and services. With over 2000 sq ft of event space, comfortable seating, state of the art technology to make sure everything runs smoothly. A total of 30 meeting rooms capable of transforming work into a moment of pure pleasure.
A true excellence.
All'ingresso dell'HotelI, strategicamente collocato, è accessibile un totem informativo, un elegante Kiosk Nice con display touchscreen. The totem and its interface have been designed to provide guests with useful and detailed information to improve their stay experience.
Thanks to it, the traveler can have useful information on the structure in his own language, location and opening hours. You can also explore the services available within the hotel listed above.
Each service is described in detail with opening hours and contacts for any requests.
Through the totem it is possible to view updated information on events, times and ways to book. The totem can display special offers and promotional packages from the hotel, such as discounts on spa treatments, dinner offers or packages for special events. And much more.
Conclusion
The importance of providing excellent customer service knows no bounds. No matter how high the current level is already, the pursuit of perfection and continuous innovation is for many realities a real mantra of ours. An effective way to achieve this goal is to equip our structure with an information totem.
This sophisticated interactive device not only simplifies the welcoming and information process for guests, but amplifies the overall experience, providing a personalized, detailed and always accessible service.
Do you need the best digital information point, both for indoor and outdoor use, with the most advanced technology and design? Contact Kiosk today to get advice and the perfect product for your needs!
Don't miss the opportunity to raise the level of your customers' or guests' experience with a state-of-the-art information totem. With Kiosk's wide range of solutions, you can get a customized and highly functional device, designed to meet your specific needs.
Our team of experts will be happy to assist you in choosing the perfect totem for your facility, guaranteeing simple and intuitive access to key information and an attractive design that integrates perfectly with its surroundings.
Don't wait any longer!

Contact Kiosk today to find out how to enhance your facility with the ideal digital information point.
Make a difference in your customers' experience and be recognized for innovation and customer focus.
We are ready to help you achieve your goals and provide you with the best in terms of technology and design for your digital information totem.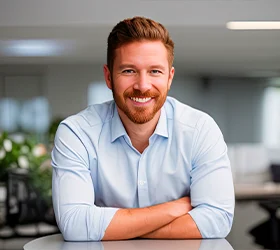 Don't wait any longer!
Contact Kiosk today to find out how to enhance your facility with the ideal digital information point.
Make a difference in your customers' experience and be recognized for innovation and customer focus.
We are ready to help you achieve your goals and provide you with the best in terms of technology and design for your digital information totem.