From Philips, here is the new ultra-bright 4K digital signage range display for indoor and semi-outdoor environments.
Display without limits: The new slimline Philips High Bright 4000 series from PPDS brings next-level versatility and reliability to its digital signage portfolio, with the latest displays intelligently adapting to any lighting condition with flawless performance around the clock 24/7.
PPDS has announced the long-awaited launch of its new slimline Philips High Bright 4000 series, which brings uncompromising clarity and performance to any indoor or semi-outdoor environment, even in challenging and very bright areas.
Unveiled and demonstrated for the first time at ISE 2023 (Philips booth 3P600), this latest evolution to the already best-selling Philips High Bright range of PPDS offers even greater levels of choice, flexibility and opportunity for businesses looking to make a big impression with their digital signage communications, with the 4000 Series delivering rich and reliable high-brightness viewing experiences around the clock.
Designed for content that demands to be seen at all times, the new models are equipped with the latest hardware and software features and PPDS innovations, including advanced high brightness of 2500 cd/m2 ( 55″ ) and 3000 cd/ m2 ( 75″ ).
From retail stores to public venues, the new mountable and vertical High Bright 4000 Series is perfect for installations in or near environments exposed to ever-changing ambient lighting conditions, including near or behind glass facade.
Ultimate visibility
The Philips High Bright 4000 series will comfortably handle any lighting condition it is exposed to, including direct sunlight, allowing you to view and enjoy content as intended, day or night. Perfect for shop windows and public information areas.
Completing and extending the Philips High Bright H-Line range to five, the new 4000 series is available in 55″ (55BDL4002H/00) and UHD 75″ (75BDL4003H/00) model variants, with a brand new super slim design, up to 34 mm thinner than previous H-Line models, while the bezel is 17.5 mm (55″).
Whether communicating indoors or catching the eyes of people across the street, this latest Philips High Bright series is a perfect accompaniment and extension to the Philips digital signage solutions within the PPDS portfolio.
Andrea Barbuti, Global Product Manager – Total Solutions at PPDS commented: "Sunlight is one of the greatest natural challenges for digital signage and, as businesses seek to extend and guide their communications, whether in a retail storefront, whether they are delivering the latest travel information at an airport, it is essential that they are able to deliver their messages in the clearest way.
For many displays on the market, these can't always be met with the desired standard, compromising the overall experience.
With the High Bright 4000 Series from PPDS, these hurdles are overcome."
Inform, entertain, inspire
The new Philips High Bright 4000 series can be powered by Android SoC via the optional CRD50 module, giving you the benefits and familiarity of a powerful machine. It comes with extensive features and out-of-the-box functionality for seamless setup and operation.
These new displays feature two additional intelligent thermal management sensors integrated into the narrow bezel, allowing the temperatures of each display to be intelligently adjusted and monitored at all times, maintaining ideal operating conditions and performance.
Included in its extensive range of features, the Philips High-Bright range also delivers on PPDS' recently announced sustainability focus and strategy promises, helping customers reduce their energy consumption and extending product life. With built-in light sensors, brightness levels will automatically adjust to changing day conditions for consistent viewing experiences, while helping to reduce running costs and extend product life to improve RoI and reduce WEEE disposal .
Displays are packaged and shipped in recycled packaging, including reduced-size brown boxes, printed with single-color soy-based ink only and with removal of plastic bags for accessories.
Everything under control
Compatible with PPDS Wave, the evolutionary cloud-based platform that unlocks the power, versatility and intelligence within Philips professional displays, when used in conjunction with the optional CRD50 module, customers can experience the full potential of their Philips High Bright displays, with , effortless tracking, plus advanced planning and content creation (such as ad hoc marketing campaigns and promotions).
Whether it's changes to a retail promotion, an exciting new exhibit at a museum or gallery, or a simple but vital service upgrade at a local transportation hub, content can be created and displayed in an instant.
When failure is not an option
When failure is simply not an option and reliability is paramount, Philips High Bright 4000 Series displays also feature the market-leading FailOver technology of PPDS, ensuring that Philips professional displays will never go blank, automatically switching between primary inputs and secondary sources to ensure that the content continues to play even if the primary source fails.
Would you like to know more?

Kiosk is able to help you choose the right display for your communication and information.

Talk to one of our Philips product experts.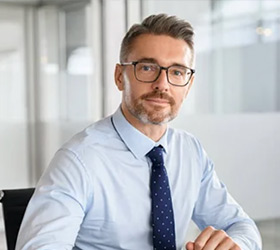 Would you like to know more?
Kiosk is able to help you choose the right product for your communication and information.
Talk to one of our Philips product experts.