Investing today in DOOH or in outdoor digital advertising means acquiring an important competitive advantage. At a time when the market is changing, it is essential to take advantage of the opportunities that technology also offers in the advertising field.
Digital Out Of Home (DOOH) is one of the fastest growing forms of advertising, thanks to its ability to deliver content to the right target at the right time and place.
Also known on the market as digital signage, it offers advertising agencies new features, increasingly refined thanks to the contribution of AI and data analysis.
With outdoor digital advertising solutions, brands can now connect with their target audience, with the right message at the right time. The result is captivating messages that strike and capture the attention of passing consumers.
What is Outdoor Digital Advertising (DOOH)?
Outdoor digital advertising is increasingly visible in our cities, on the streets; in practice it is what we can find anywhere outside the consumer's home.
This can be a public space, an event center, a plaza, a large subway station, a parking area, a retail store, on a wall, inside an elevator, or in other commercial areas.
Outdoor digital advertising (DOOH) is a modern version of outdoor advertising and is based on digital signage technologies. Unlike traditional printed media, digital screens are dynamic: contents can be changed on the fly, and thanks to network technology, the update is almost instantaneous on all connected displays or totems.
With dynamic DOOH advertising, each screen becomes customizable, accountable and attributable, according to a strategy known as "3A": Addressability, Accountability, Attribution.
Addressability , or the ability to activate advertising campaigns aimed at specific consumers
Accountability , or reporting, the measure of advertising effectiveness.
Attribution , or attribution, the ability to measure real business results based on advertising.
As a result, the outdoor digital advertising industry today, just like the online and mobile industries, can now provide more data on audience demographics and engagement and offline to online attribution.
This makes DOOH advertising extremely incisive, intelligent and targeted, becoming a fundamental component of every advertiser's multichannel strategy .
According to recent estimates, the global outdoor digital advertising market is projected to reach $ 31.7 billion annually by 2025. There is therefore a huge opportunity for multimedia networks and their advertisers to make a difference by leveraging the latest digital signage technologies.
In a recent report by the Global Market Insight it is estimated that by 2025, investments in the Digital Out Of Home will exceed those of traditional advertising; and not just by classic investors. For example, the well-known streaming channel Netflix, in order to capture an offline target, last year invested 150 million dollars for the installation of 32 digital "billboards" in the city of Los Angeles.
The report also highlights that the use of Digital Signage exploits the natural propensity of people's attention to be attracted by moving images or videos: a recent British research shows that DOOH ads have the twice as likely to be seen, and I'm 2.5 times more incisive compared to traditional outdoor advertising.
---
Do you want to build a DOOH network?

Book a call with one of our specialists or take a look at our digital advertising totems
---
Advantages of outdoor digital advertising
The latest technologies in digital signage make outdoor digital advertising incredibly versatile. Large format displays and interconnected digital totems can stream advertisements in a busy station, timely and relevant promotions in a shopping mall, or high-definition images on a digital billboard at a busy intersection.
Outdoor digital advertising offers several advantages over traditional print media or other types of advertising:
Access to a large audience
Outdoor digital advertising helps capture and retain customer attention in public and outdoor spaces. Since consumers spend around 70% of their time away from home, external media should be a key part of any advertiser's marketing strategy.
More impactful targeted ads
Because ads can be updated or changed at any time of the day or week, digital ads can be more easily targeted to the right audience.
Measurement of results and refinement of strategies
When coupled with analysis, digital signage delivers impact attribution data on time, both offline-offline and offline-online. This helps media networks and their customers to increase the effectiveness of their advertising campaigns.
DOOH programmatic advertising
When it comes to selling their ad space, programmatic networks can take advantage of another benefit that outdoor digital advertising offers – support for programmatic platforms .
With traditional print media, advertisers have to contact the network owner and negotiate the details of each campaign directly.
With digital signage, content is managed through software, making it much easier to manage and adapt to customer data. This makes programmatic advertising possible, meaning an advertiser can directly access a network's inventory and book passes based on the demographics of the audience they prefer. This way, advertisers can only reach the audience they're really looking for.
Marketing analysis with DOOH advertising
A noteworthy note is certainly the presence of new analytics features. Today, in fact, thanks to appropriate sensors and specific software, it is possible to determine how many people have passed in front of the billboard, how many have seen it and how much time they have spent looking at it.
Therefore, thanks to digital totems equipped with appropriate sensors, it becomes possible to collect audience data and consequently evaluate the effectiveness of the advertising communication transmitted, without profiling or tracking users, in compliance with privacy.
In fact, it is important to keep in mind that from the information collected (albeit with a certain degree of approximation) it is possible to infer characteristics of the consumer or passerby such as gender, age range, distance from the screen, but also to underline that the presence of a face is detected. through algorithms of mere "face detection" and  not "face recognition", so the system does not identify the face of the individual through biometric data but detects the presence of a human face.
Furthermore, no personal data is permanently stored in the system since the deletion of the images of the interested parties is almost immediate.
All of this leads to two fundamental opportunities.
First, on-screen sensors can conduct market research for brands, not just at fixed points, but also on the go, when integrated into next-generation transportation solutions. Using anonymous data, sensors and cameras can provide real-time data on metrics traditionally captured through surveys, such as trending brands and colors.
Second, media networks can provide their shoppers with better information about their target audience. In fact, it is possible to know not only who is passing by, but also who is paying attention to different types of advertising.
Know your audience
Advertisers and brands today, thanks to digital signage, can create dynamic experiences, and make the most of these resources with the right analysis.
Thanks to the Kiosk totems for DOOH, equipped with advanced monitoring and internal security systems, without profiling or tracking users, it is possible to draw on the data collected at any time of the day, acquire them while consumers walk or interact with digital totems.
By appropriately exploiting this collected data, brands and advertisers can interact more effectively with their audiences.
Would you like to know more?

Kiosk is able to help you in your outdoor advertising project on the DOOH network.

Talk to one of our consultants.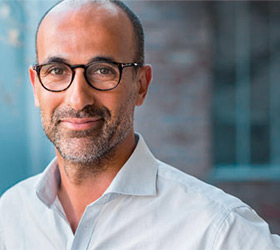 Would you like to know more?
Kiosk is able to support your company in a digital advertising project on the DOOH network.
Talk to one of our consultants.