Today we are faced with customers who know the characteristics of the products well before going to the point of sale. Thanks to the web, the customer is much more informed than before and this allows him to make assessments and purchase choices far from the point of sale.
How to combine online and offline shopping for an optimal omnichannel experience is now a frequent topic of discussion on many tables. This is due both to the inevitable commercial advantages it brings, and to the presence of numerous and different success stories.
The intent to facilitate purchases and make them self-service is already visibly applied even in apparently difficult areas, such as the sale of luxury cars.
Shopping ibrido: il caso Autobahn Motors
Autobahn Motors of Singapore manages to combine online and offline shopping by offering an optimal omnichannel experience.
In a city where space is scarce and the costs of exhibition spaces are on the rise, Autobahn Motors, a super-luxury used car dealer, has found a solution. To create an impressive and technologically advanced vending machine for automobiles.
Instead of the traditional exhibition area for cars such as Ferrari, Lamborghini, Bentley, there is an innovative concept: a 45-meter-high vending machine.
An automated 15-story tower that manages a total exhibition of 60 luxury cars and offers a truly revolutionary shopping experience.
Thanks to a reception equipped with a touchscreen display, the customer can operate in complete autonomy. In practice, he can consult the availability of models, select the desired car, book it for a test drive and have it delivered to the ground floor to view and collect it.
Thanks to the rich video content and interactivity elements, the overall experience is rich and complete.
An undoubtedly courageous strategy that has made many newspapers and operators in the sector talk about it. A strategy that finds its reason for being in the appreciation encountered by customers, who can now evaluate the product free from the typical intrusiveness of sellers.
This is just one of the many examples where technology acts as a trait d'union between online and offline shopping, offering an optimal multi-channel experience.
Our Kiosk Nice and Kiosk One touch totems can be equipped with peripherals and devices and combined with dedicated software for an optimal and complete omnichannel experience.
Vuoi unire anche tu lo shopping fisico con quello on line?

Talk to one of our specialists and find out the right steps to implement an effective omnichannel strategy.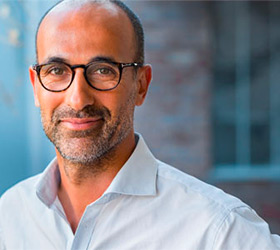 Vuoi saperne di piu?
Talk to one of our specialists and find out the right steps to implement an effective omnichannel strategy.