Nowadays, almost every business is present on the Internet in some way. When a business has a website, potential customers can find it and review the products and services it offers. Without an online presence, competitors have a significant advantage, regardless of the quality and reliability of the products and services provided.
Most customers use the web to search for new suppliers or services. Many also search for reviews online and often use social media to get references and opinions before they even get in touch with your company.
Since it is therefore essential to have a digital presence, how can you take your small business online and attract the attention of customers, even on a limited budget?
Website creation for your small business
It has become easier and easier to create an online presence with a website. Having an e-commerce or commercial site is an opportunity to present your best image, with the relevant information your customers want to search for:
Company history and culture
Information on products or lists of services and prices
Contact information, including email addresses, phone numbers, and social media account links
Calendar information, such as opening times, upcoming events, or upcoming promotions
You can create your website yourself or use a hosted service to configure your site and define your domain name.
Make sure the domain name is registered and represents your business name. Kiosk offers a complete service in this sense: from the registration of the domain, to the management of the hosting and server maintenance, to the creation and maintenance of the website .
A few simple tips for creating and maintaining websites
You can create your online presence easily by following some basic guidelines for business websites.
Update often – Updated websites rarely lose credibility in the eyes of internet users and search engines.
Your customers are looking for up-to-date information. Be sure to include the latest hours, contact information, and offers.
Predict customizations: Include recent customer reviews and testimonials to encourage new customers to contact you.
Presenting an online chat on websites becomes more and more common. It is a communication channel that allows visitors to get in touch with a real person to get quick answers to questions, request assistance or other information.
If you are creating your first business website, the help of an experienced web developer can be beneficial not only in fostering creativity and getting an attractive design, but also in terms of search engine optimization (SEO).
When a user starts a search, SEO determines the search engine results and how they are ranked.
Experienced web developers understand how search engine optimization works and know how to build websites based on search engine ranking algorithms for the benefit of your business.
If you need an advanced SEO service, you can speak to one of our specialists: set up a call.
Social media for small businesses
Social media offers the tools that allow your business to share content with an incredibly large audience.
Research shows that 57.5% of consumers say they are more likely to buy from a brand they follow on social media.
Social media platforms such as Facebook, Twitter, Pinterest, Instagram and LinkedIn are useful for increasing sales and establishing contacts with potential customers. Social media marketing builds trust in your brand and the services you offer through an interactive response and discovery of current offers and promotions.
These profiles are also configurable for free.
Social media presence tips
Excessive promotions and aggressive marketing can lead to a drop in the number of followers. Don't overload your social media site with posts just for the sake of posting. It is vital to make sure that the information you share is relevant to your audience.
Identify your audience and create content that will spark interest in your products or services or get visitors to connect with your sales or marketing teams.
It is important to develop a goal for your social media presence so that you can measure the results.
Here are some examples of social media goals:
Brand awareness
Lead generation
Involvement of the public
Improvement of customer service, satisfaction and loyalty
Generation of sales opportunities
Finding new ideas for expanding products or services
Creation of the company's reputation
Establishing a basis for the launch of new products
Recruiting new talent
Communication of events and seasonal offers
Social media can provide your business with statistical analyzes that are useful for measuring the effectiveness of your content and identifying where changes may need to be made:
Number of visits
Actions Taken: Like, retweet, share, and so on
Follower
Subscribers
These statistics help you gauge the effectiveness of your presence and identify how you can improve it.
Mere presence on social media is not enough. Use these tools to continuously communicate with visitors, just as if they had called your office phone. Responsiveness is the key to engaging customers, turning leads into sales, and delivering a positive experience for visitors and followers.
Images are another key element of your online presence, including on social media. Make sure they are of high quality and meaningful to your audience. Each image should express your vision or promote your commitment to the community. Short videos showing products or introducing company management and employees are another effective way to engage visitors.
Using e-mails to connect with customers
Send emails with strong brand connotations to keep potential customers and leads informed about upcoming promotions, new products or services and events.
Offer registration opportunities by email on your website and all relevant social media sites. Make sure to send a confirmation email when someone signs up to verify that the email address is active and to thank the user for registering.
While you should avoid flooding users with unwanted email messages, contacts can be a great opportunity for marketing campaigns or building relationships with customers.
Searching for the right online business solutions
Getting your small business online also means using technology to the benefit of your internal operations:
Eliminate paperwork in transactions by using electronic documents that simplify business processes and are cheaper than printed versions
Keep appropriate documents in secure cloud storage spaces, where they can be easily shared and edited among employees
Communicate more effectively with remote workers through conference calls, interactive chats, and task management tools
The future of business is digital, both for your customers and for businesses. Switching to these online platforms can help you grow and optimize your business, as well as enable you to connect with customers looking for your products or services in the market.
Would you like to know more?

Talk to one of our web specialists and find out the right steps to implement an effective online presence.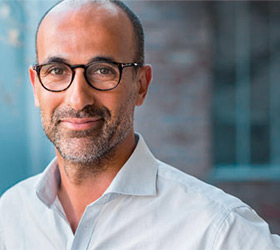 Would you like to know more?
Talk to one of our web specialists and find out the right steps to implement an effective online presence.
Article from Data and ideas for companies – https://www.microsoft.com/it-it/microsoft-365/business-insights-ideas/resources/getting-your-small-business-online